Saturday morning – May 6th, 2023 –
The East Hampton Litter Action Committee's "No Fling Spring" outreach to the Trustees to help in the month-long effort to educate and create awareness about litter debris gave us the opportunity to collaborate with the Lazy Point Association residents to clean up the surrounding beaches.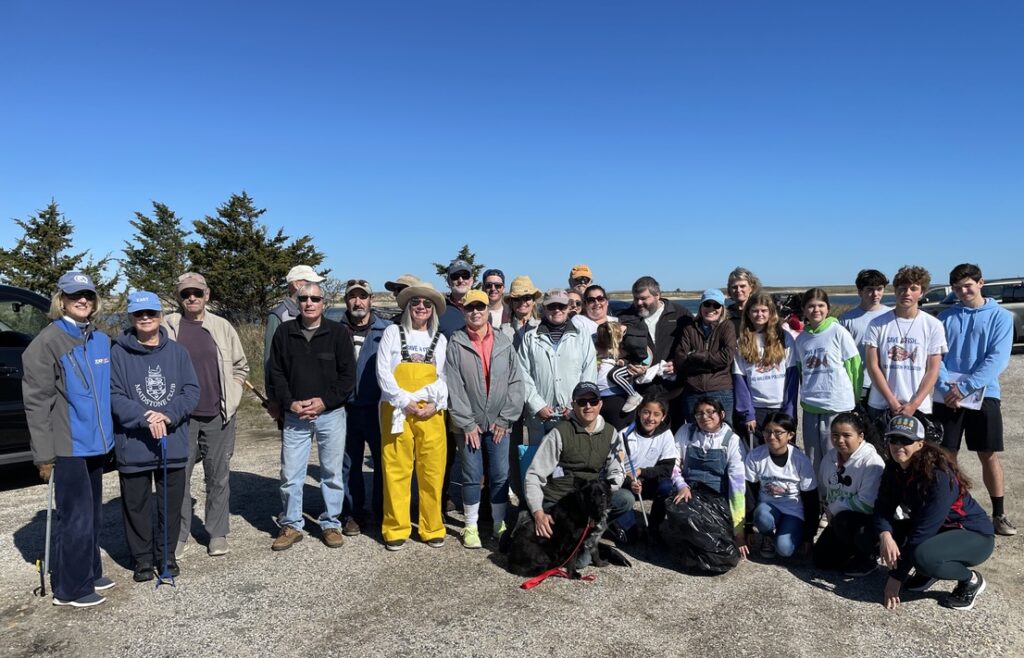 Our local public school students joined in the effort – The John Marshall Elementary School, East Hampton Middle School's Surfrider Club with their teacher and Trustee, David Cataletto, and the East Hampton High School's Environmental Awareness Club members directed by the school's social worker, Aubrey Peterson. Each student received a "Save A Fish" "End Balloon Pollution" Trustee cotton T-shirt and the Town will provide certificates of community service. Photo credits: Durell Godfrey, Kyril Bromley, and Lazy Point Beach Clean-Up participants.