Committee Members
Bill Taylor, Deputy Clerk | John Aldred | Mike Martinsen
The East Hampton Town Trustees own most of the bottom lands found within the town of East Hampton on behalf of all town residents except in Montauk. Our goal is to foster clean, safe waterways and responsible usage of our waters by the public.
An important component of our bottom lands management, is the partnership and cooperation with the Town of East Hampton's Shellfish Hatchery. The Shellfish Hatchery has produced an outstanding body of work on behalf of our community, focusing on the growing and seeding of bay scallops, hard clams and oysters.
---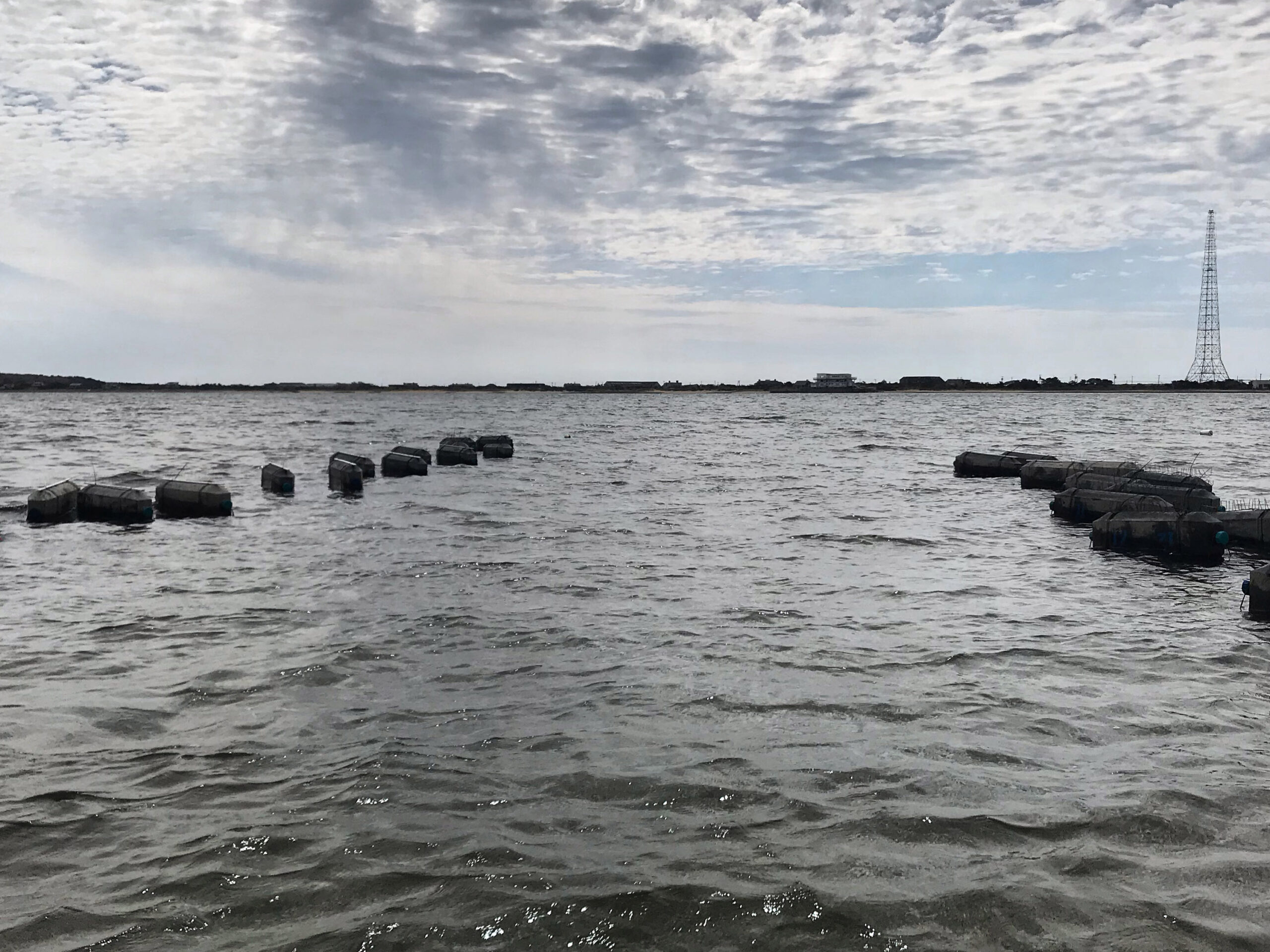 In 2016, a series of community 'oyster gardens' began to be established in Trustee waters. Today, there are gardens in areas of Three Mile Harbor, Accabonac Harbor, Hog Creek and Napeague Harbor. Residents may, for a modest fee, receive training in oyster culture plus the gear and oyster seed necessary to produce, under the guidance of hatchery personnel, up to one thousand oysters for personal consumption, with a percentage returned to public grounds. Waterfront residents with docks may also participate, growing the oysters in their own backyard. For more information: https://ehamptonny.gov/DocumentCenter/View/95 [PDF].
In addition to shellfish culture, the Trustees partner with academic and nonprofit organizations such as The Nature Conservancy, Cornell Cooperative Extension of Suffolk County Marine Program and SUNY Stony Brook/Southampton in water quality initiatives ranging from eel grass restoration, seaweed bio-extraction and long-term water quality monitoring in our harbors and ponds.
We recognize the importance of our estuaries as a clean and healthy food source, an integral part of our lifestyle and heritage, and ultimately a way of life. Aquaculture is a way of life for the families that work the bays and a way of life sustaining life itself beyond humanity. Aquaculture in East Hampton was once a naturally sustaining and integral part of our estuaries well- being. Nutrient uptake and sequestration by thriving shellfish and seagrass populations keep algal blooms in check, reduce local acidification events, and allow for juvenile fish to survive to maturity. We have seen major setbacks in natural replenishment of indigenous species within the system and thereby support aquaculture as part of a restorative and vocational aspect of reviving the native marine life. We look forward to improving water quality and increasing awareness and vocational opportunities for our baymen through estuarine restoration projects and by supporting those who participate in the rehabilitation of our bays.

Mike Martinsen, Trustee
Sugar Kelp in Montauk Harbor- Trustee Mike Martinsen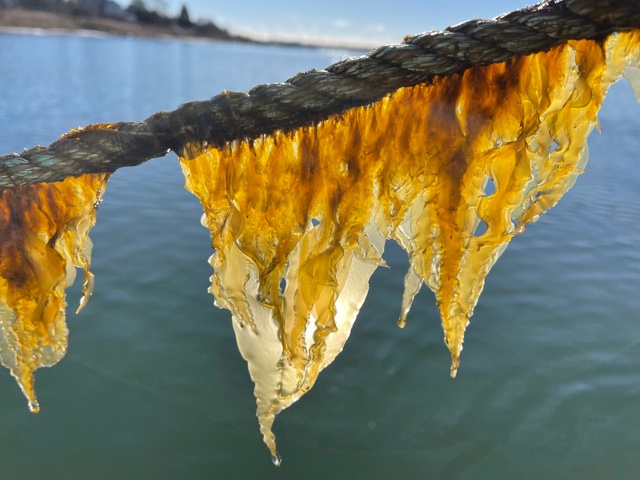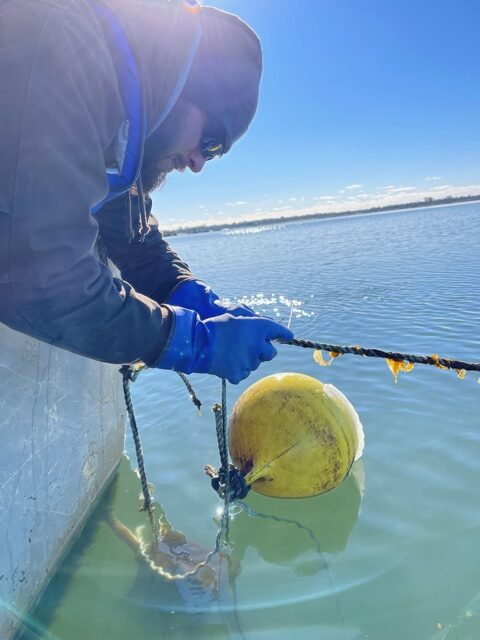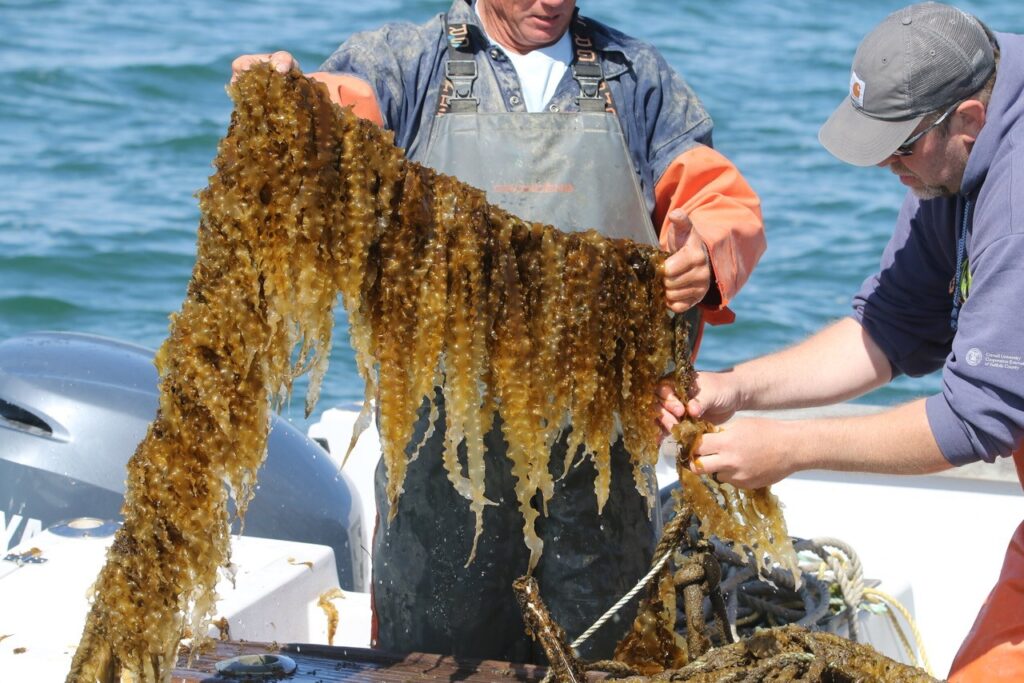 Catching up with Trustee Mike Martinsen on Sugar Kelp farming-
Experimental Sugar Kelp grow out at the Montauk Pearl Oysters Farm. "We partnered up with Lazy Point Farms and Cornell Cooperative Extension / Marine Ext. (CCE) to learn more about kelp grow out potentials at our sites in Montauk Harbor." 1/29/22
Horseshoe Crab Season
Spawning season has peaked for horseshoe crabs- there's still another chance to see them soon, but the photographs of East Hampton Town Trustee Deputy Clerk Jim Grimes' camera focuses on more than horseshoe crabs- and other marine life into the camera's view.
---
East Hampton Town Shellfish Hatchery
---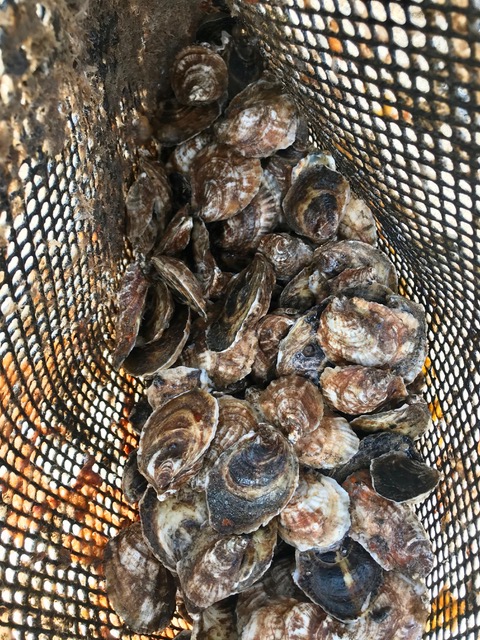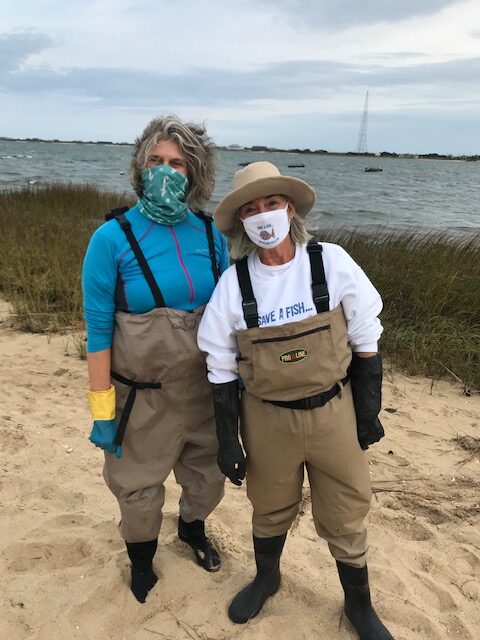 Sugar Kelp
Sugar kelp is a yellowish brown marine algae wildly cultivated and eaten in Asia and growing in popularity in the United States as a nutritious food high in fiber, vitamins, and minerals. Sugar kelp has long been known as a sweetener and having thickening and gelling qualities that can be added to food and cosmetics. Sugar kelp is being grown and harvested by more commercial farms for a variety of uses, from food to potential biofuels.