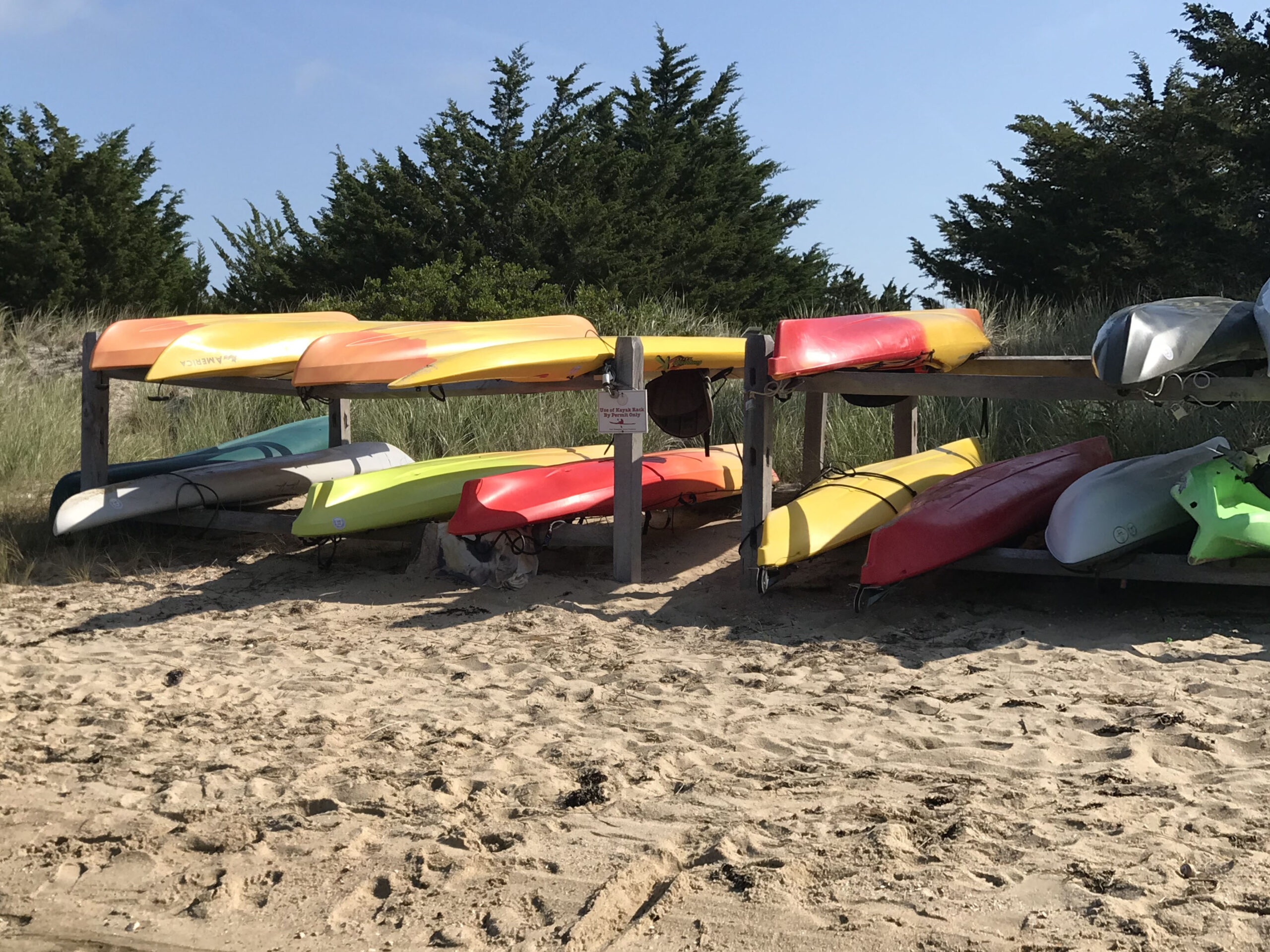 The Trustees offer storage of Kayaks on racks at Louse Point and Gerard Drive in Accabonac Harbor; at the beach at the end of Mile Hill Road which opens into Gardiner's Bay and Hand's Creek Road (aka Settler's Landing which opens into Three Mile Harbor. Kayak storage is granted by permit and are for East Hampton Town residents only.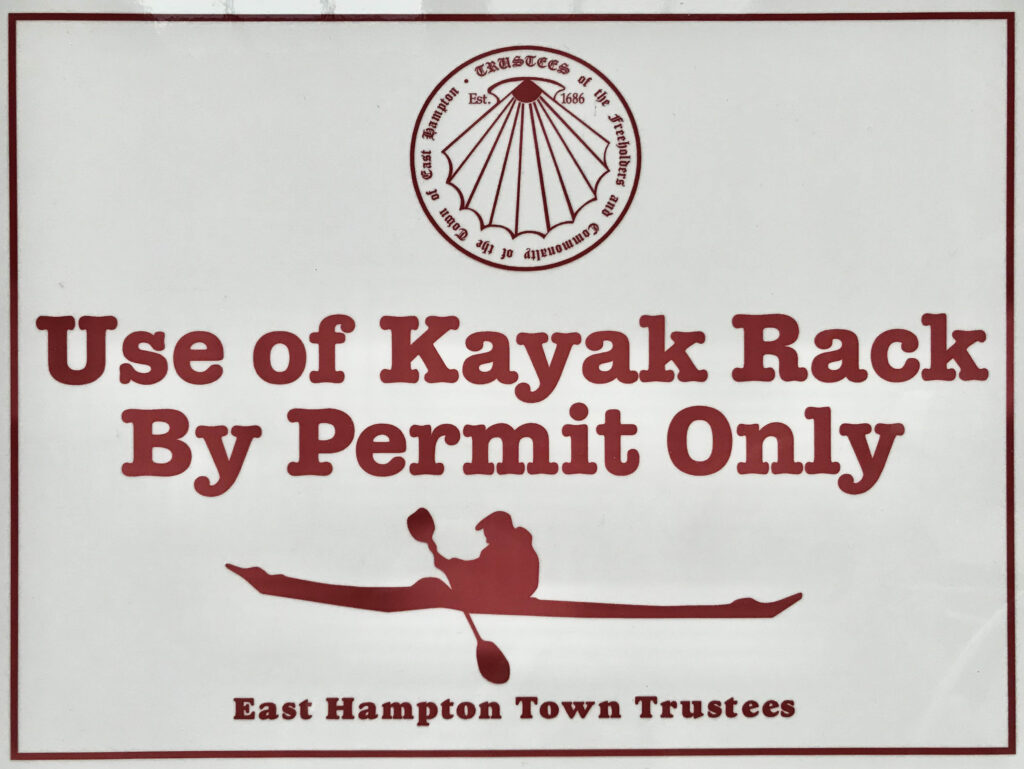 Due to high demand, each year the Trustees run a lottery to award a storage spot on the racks at each location. There are no kayak spots available in Northwest Creek. Those spots are only for boat mooring owners and are available through Suffolk County Parks at Cedar Point Park. To participate in the Kayak Storage Lottery for the Summer of 2022, we will begin accepting names for the lottery on Jan 1, 2022. Please contact us through this website or email us at trustees@ehamptonny.gov after January 1, 2022 and leave your name, phone number, email and mailing address to be included on the list for a lottery. The lottery will be held on March 15, 2022. Selected participants will receive a permit application packet by mail following the lottery. The seasonal fee is $200 per boat. Limit one storage spot per person, per year.
Kayaks spots for the 2021 Season at all locations are SOLD OUT.
Permitted Kayaks may be placed on the Kayak Racks beginning April 15 and must be removed by November 15. Kayak's without permits, or those remaining on the racks past November 15, maybe subject to impound. A fee in the amount of $250.00 per boat will be charged for release of an impounded Kayak.