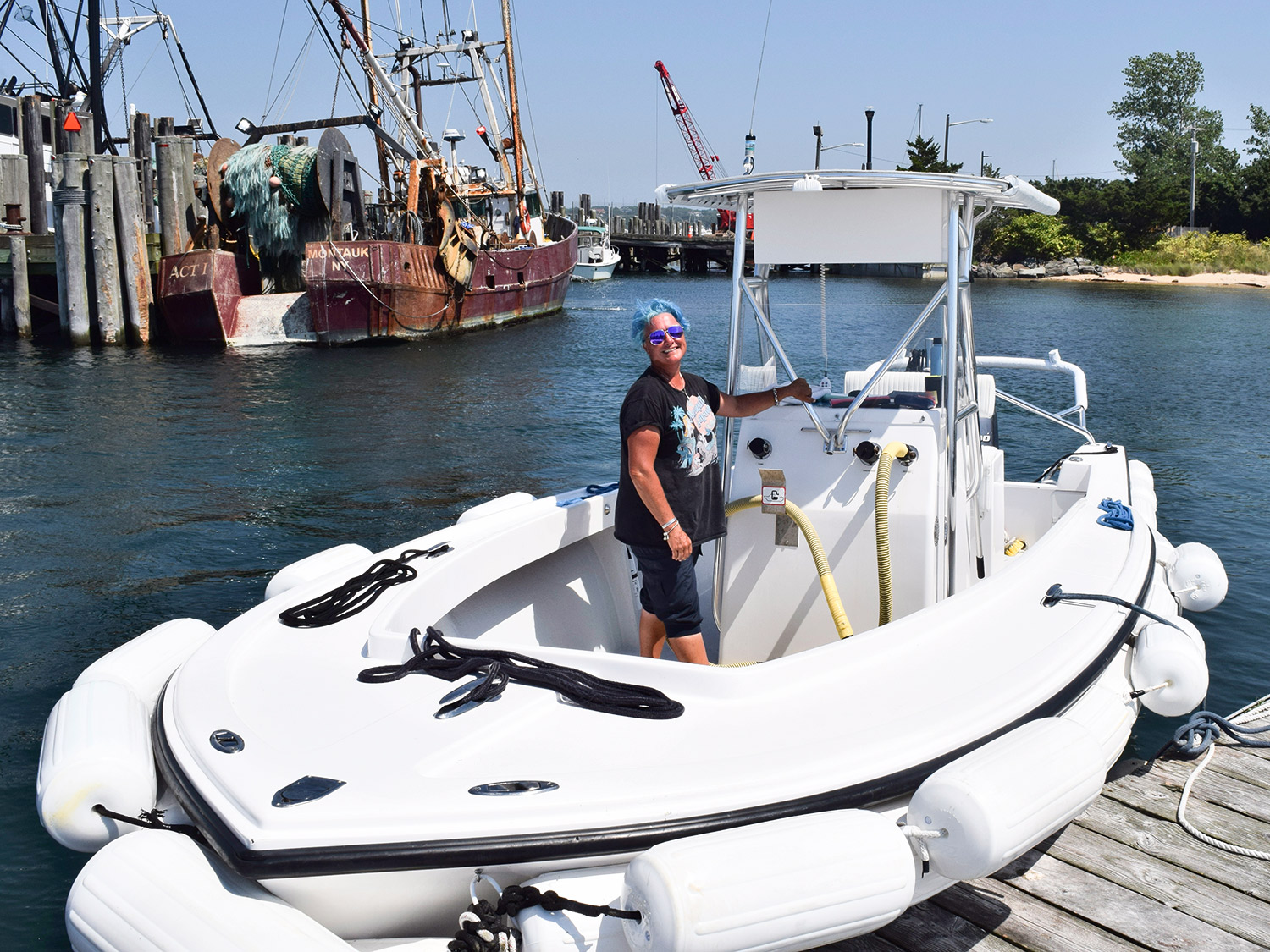 Captain Savannah Der Walt in Montauk Harbor starts each day early in the morning with a list of boats in Montauk's inlet and harbor waters that are scheduled for the free- of -charge service the Trustee's boat offers to all who request the removal of effluence from their vessels. Keeping the waters free of debris from human waste is paramount to the Trustee's and the pump-out boat team headed by Ms. Der Walt – Bob Fallon and Travis Wallace service includes Three Mile Harbor as well. Captain Savannah Van Der Walt in Montauk's Inlet on the Trustee's free-of-charge pump-out boat....
Statement from Orsted Regarding Mooring System in Use
"As part of the fish monitoring study outlined in the SFW Fisheries Study Work Plan, the Stony Brook University team is conducting a regular visit to the sensor array off Wainscott today to collect data from sensors, replace batteries, and deploy new retrievable moorings alongside the previous moorings. As the Stony Brook team is deploying new moorings alongside the existing moorings there's no change to the mariners briefing, our standard method for updating mariners on the presence of equipment in navigational waters. Members of the fisheries outreach team, in collaboration with the research team, have worked with the fishing community to select an alternative mooring, one that is smaller, lightweight and retrievable, and is more compatible with commercial fishing in response to the feedback we've received from the community on original deployment of cement moorings."
Images of the mooring system and a diagram are shown below.