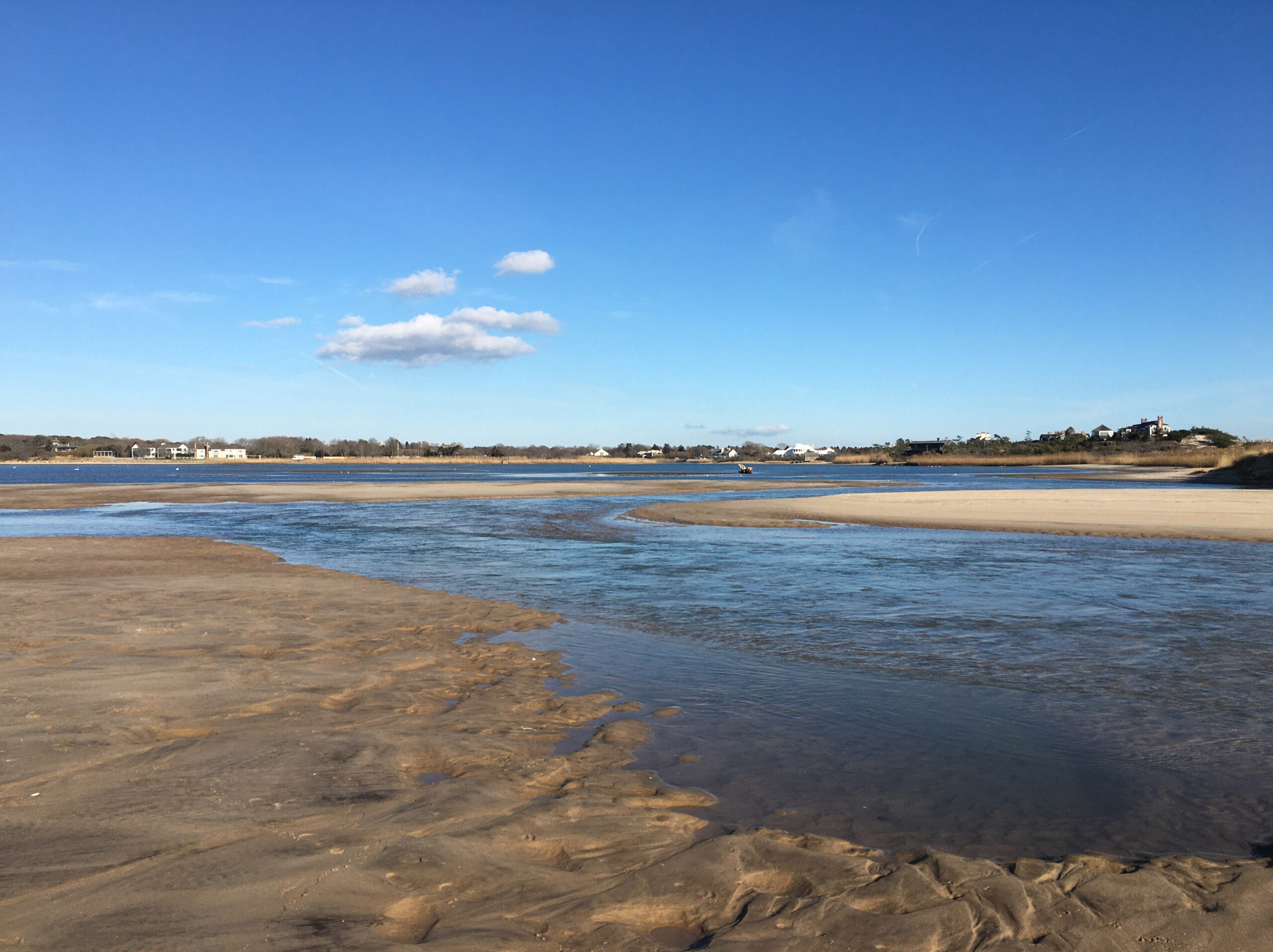 The Ponds Committee oversees freshwater and brackish water bodies under Trustee purview. Recent issues with our shallow water aquifer which connects directly to our surface waters has created challenges for several of our local water bodies.
The unique Salt Ponds along the south shore beaches of East Hampton provide amazing recreation for our community. Crabbing, fishing, kayaking, paddleboarding and sailing are often done on our local salt ponds. Ice skating and Ice boating were popular but now only can occur on occasion due to warmer weather temperatures and conditions in recent winter seasons.
Recent remediation work on Georgica Pond has led to a management plan and blueprint that is now being used across Suffolk County. The Friends of Georgica Pond and Dr. Christopher Gobler of Stony Brook University have been partners in this environmental work.
Smaller water bodies and sinkholes dot the landscape of East Hampton. Many residents of East Hampton may have a Trustee pond in their neighborhood.
The ponds committee performs numerous site visits throughout the year to check on the health and well-being of these important resources.
Committee Members
Jim Grimes | Ben Dollinger | David Cataletto
USGS Georgica Pond Gauge Data
The real-time pond level gauge allows us to see changes in the height of the pond in relation to sea level. It operates via telemetry 12 months/year. The gauge is owned and maintained by the United States Geological Survey (USGS) and funded by a four-year funding partnership (started in 2017) including the USGS, the Village of East Hampton and the Friends of Georgica Pond. This information appears on the Trustee website courtesy of the Friends of Georgica Pond Foundation.
NYS Department of Environmental Conservation Arcgis Map
Georgica Pond Water Quality Buoy
The real-time water quality buoy was first installed in Georgica Pond in 2015. A project of the Gobler Lab at Stony Brook University School of Marine & Atmospheric Sciences (SOMAS) the buoy allows us to understand daily and yearly changes in the basic ecological parameters of the pond. Some of these changes have a direct effect on the water quality of the pond including harmful algal blooms. The water quality buoy is funded by the Friends of Georgica Pond Foundation. This buoy's data will come online around May 28, 2020. This information appears on the Trustee website courtesy of the Friends of Georgica Pond Foundation.