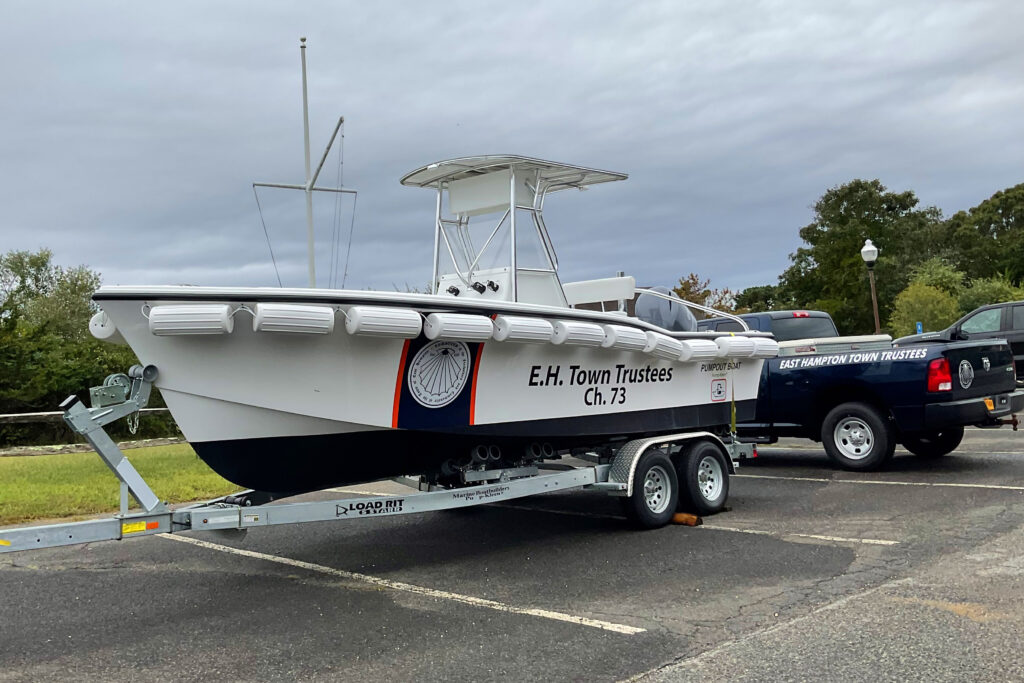 BE ADVISED: The Montauk Pump Out Station will be CLOSED on SEPT. 5, 2023 for 2-3 days for the installation of an upgraded system. Please plan accordingly and have your vessel tank pump out before that date.
Need a pump out? Use VHF channel 73 to reach our Pump Out Boat Captains!
We recognize the importance of leisure time on the water and the allure of recreational vessels to call East Hampton home and, or a destination. In order to allow for this, the people must take responsibility for the threats this use creates in our estuaries. To do our part, the Trustees maintain a state of the art sewage pump-out fleet in Three Mile Harbor and Montauk Harbor/Lake Montauk. We offer complimentary sewage pump-out service to any and all vessels within these harbors. It is the responsibility of all vessels to keep the sewage created on board from entering our common waters. The community as a whole can benefit in many ways from shared responsible use of the harbors and bays. It is imperative for you to do your part.
Pump out boat service is available from Memorial Day through Columbus Day. There are also SELF SERVE STATIONS available seasonally in both Three Mile Harbor and Lake Montauk. The stations operate 24 hrs a day, 7 days a week and are self service. However, if the tank is full the station will not operate and will re-open after tank has been emptied.
If you are out on the water and need a pump out you may hail our courteous and friendly boat captains on VHF Channel 73.
---
Trustee Pump Out Boats will NOT be operational under the following conditions:
Restricted visibility
Sea Conditions / wave height above two (2) feet
Wind exceeds 20 mph
Waste tank is full – Vessel will return to dock and empty
---
Hours of operation for both locations are listed below.
Three Mile Harbor
Hours of Operation
7 am – 3 pm : Every day except TUESDAYS
Call VHF Ch. 73 or call the Captain Cell Phone during hours of operation.
---
Montauk
Hours of Operation
7 am – 3 pm: 7 days a week
Call VHF Ch. 73 or call the Captain Cell Phone during hours of operation.
For more information regarding our pump out boat services you may call the Trustee office during business hours Monday – Friday, 9 am – 4 pm.
The office can be reached at 631-267-8688.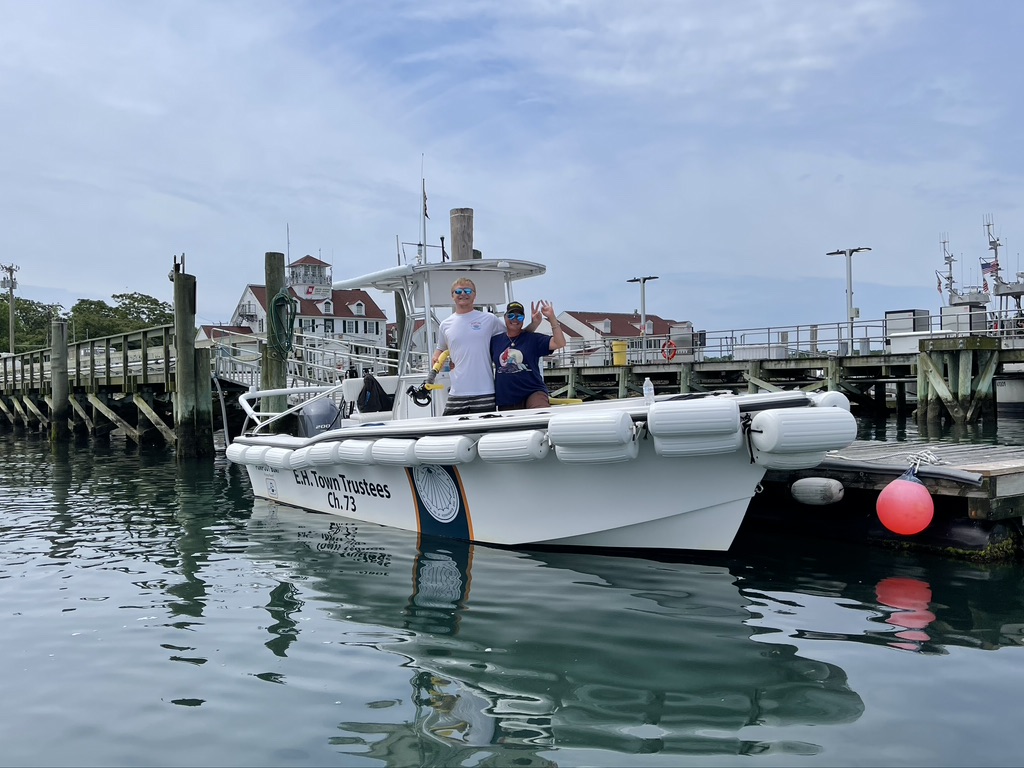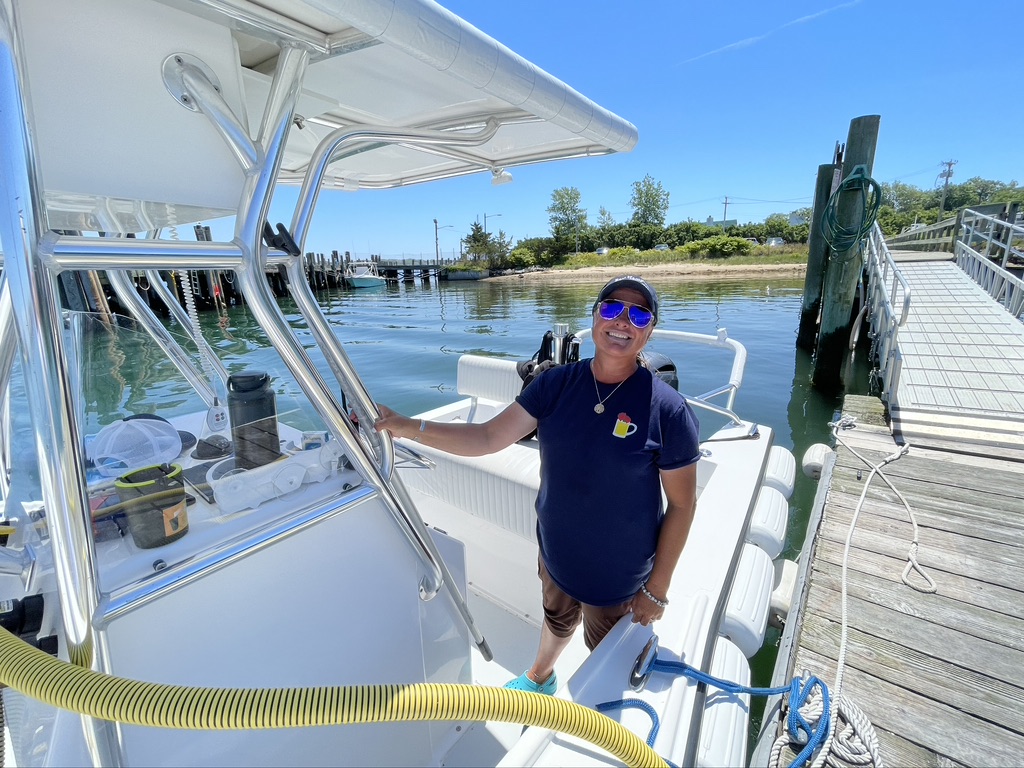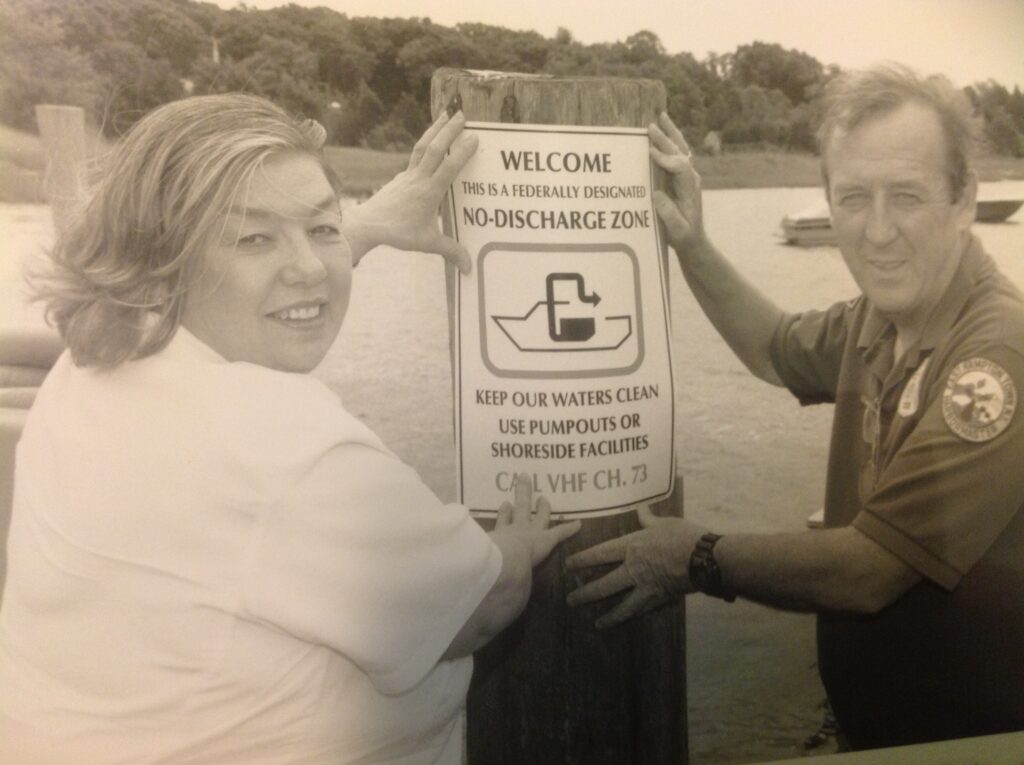 The First federally designated NO-DISCHARGE-ZONE and pump-out-boat is announced with former officials East Hampton Town Supervisor Cathy Lester and Senior Harbormaster Bill Taylor who now serves as a Deputy Clerk of the Trustees.
Today, the pump-out boats help keep our harbors and waterways clean for the public and our marine life!
Committee