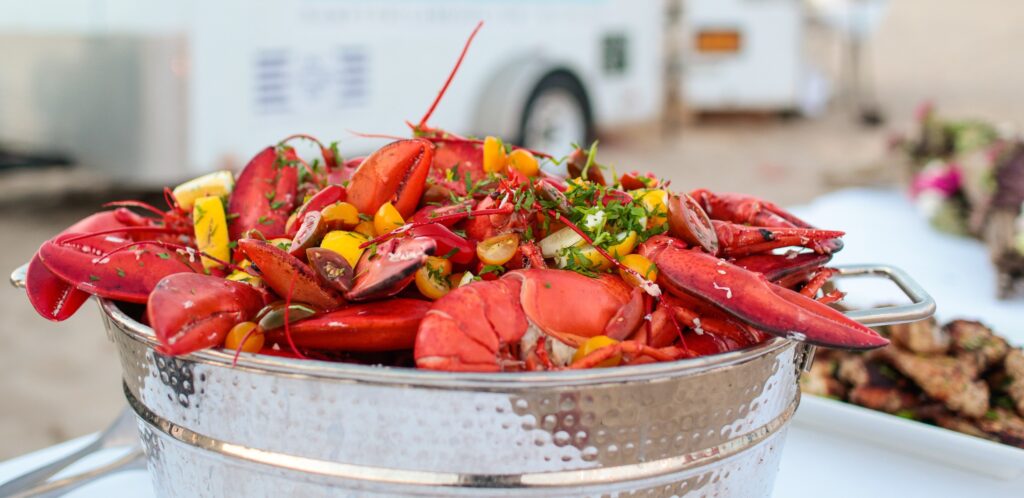 Special Events
Gatherings held on Trustee beaches, whether in the Town or The Village of East Hampton, require a Special Event Permit:
There are 50 or more guests.
The event is catered. This includes but is not limited to caterers dropping food off to clients in the parking lots.
Structures will be placed or erected on the beach. This includes chairs and Chuppahs or Arches for wedding ceremonies.
Organized assemblies such as weddings and reunions will be reviewed on a case by case basis.
The application can be found using the button below "Special Events Application Form." Applicants (or their agents) must obtain a Certificate of Liability which names the East Hampton Town Trustees as additionally insured. The applicant must have their signature notarized and they must provide a sketch of the layout of the event.
The application must clearly indicate the event location, date, time of event, the number of people, and importantly, whether the event plans to install structures such as a tent, dance platform on the beach during the event. Any structure to be placed on the beach also requires Trustee permission.
Completed applications must be submitted at least 21 days prior to your desired event date. This allows time for the Events committee to review the application and come to a decision. Please keep this in mind when planning your event.
Montauk Beaches are not within Trustee jurisdiction. You are however, still required to obtain a permit through the Town of East Hampton.
NOTE: Beach gatherings also require a Special Event permit from East Hampton Town or The Village of East Hampton. The information and application can be accessed HERE for the Town of East Hampton.
Please feel free to call or email the Trustees with any questions. 631-267-8688 or trustees@ehamptonny.gov.
The Trustees require a Trustee Consent application be filled out for any Mass Gathering on Trustee managed property. Click on the SPECIAL EVENTS APPLICATION FORM link above to download the form.