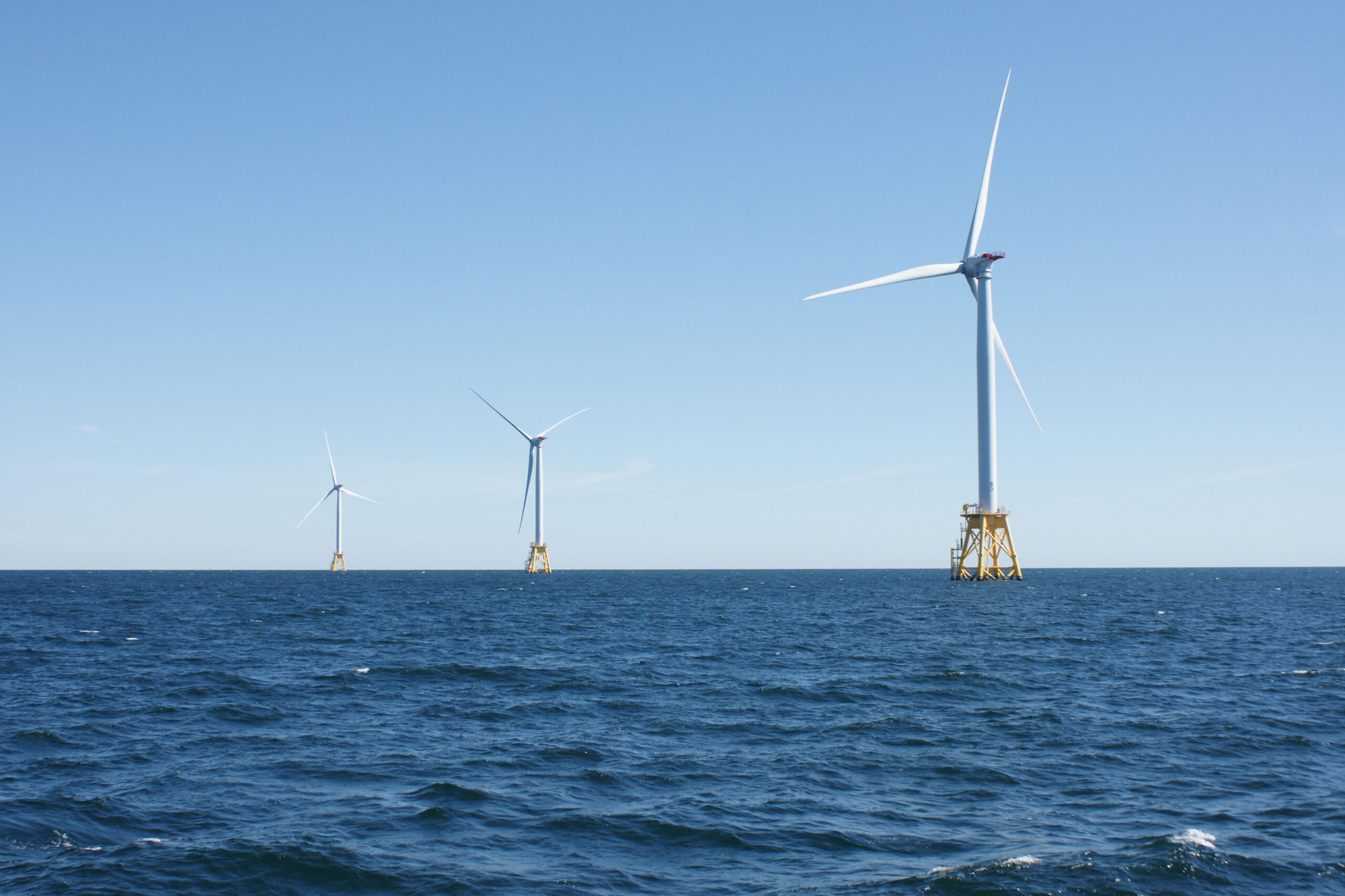 South Fork Wind Status Report
South Fork Wind Farm : If you have any questions about any information or related matter, please call South Fork Wind's hotline at 631-887-5470 or email them at info@southforkwind.com.

The South Fork Wind Team
Website: www.SouthForkWind.com
Follow us on Facebook & Twitter: @SouthForkWind
---
Cornell Bottom Trawl Survey Notice
Cornell Cooperative Extension- Marine Program will be conducting a bottom trawl survey throughout NY state waters from Smith Point Inlet to Montauk Point on approximately May 16-22, 2022. Please see below for the Statement from Cornell Cooperative Extension.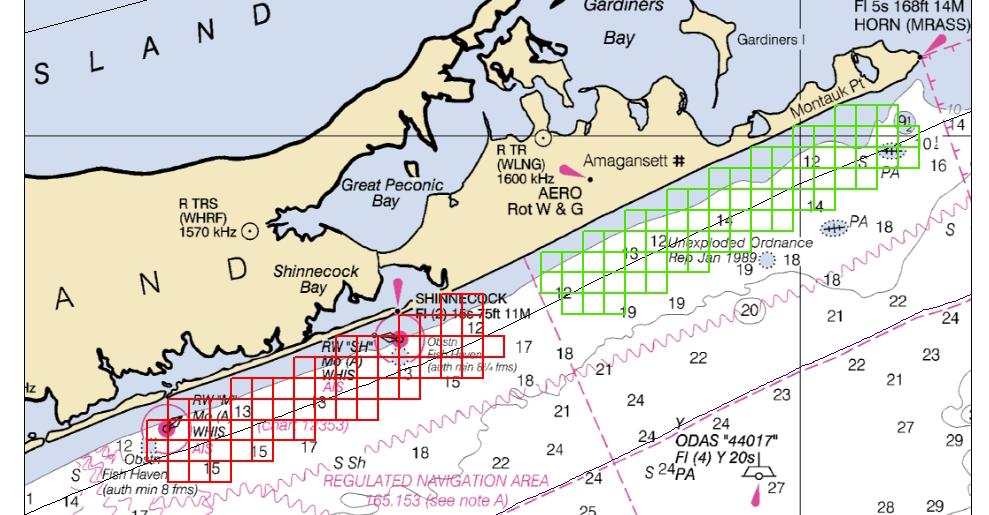 ---
Statement Released from Orsted regarding the mooring equipment.
"As part of the fish monitoring study outlined in the SFW Fisheries Study Work Plan, the Stony Brook University team is conducting a regular visit to the sensor array off Wainscott today to collect data from sensors, replace batteries, and deploy new retrievable moorings alongside the previous moorings. As the Stony Brook team is deploying new moorings alongside the existing moorings there's no change to the mariners briefing, our standard method for updating mariners on the presence of equipment in navigational waters. Members of the fisheries outreach team, in collaboration with the research team, have worked with the fishing community to select an alternative mooring, one that is smaller, lightweight and retrievable, and is more compatible with commercial fishing in response to the feedback we've received from the community on original deployment of cement moorings.
Images and Diagram of the Dor-Mor mooring system being utilized.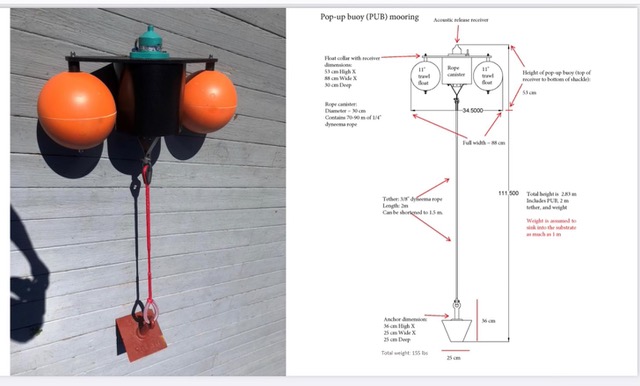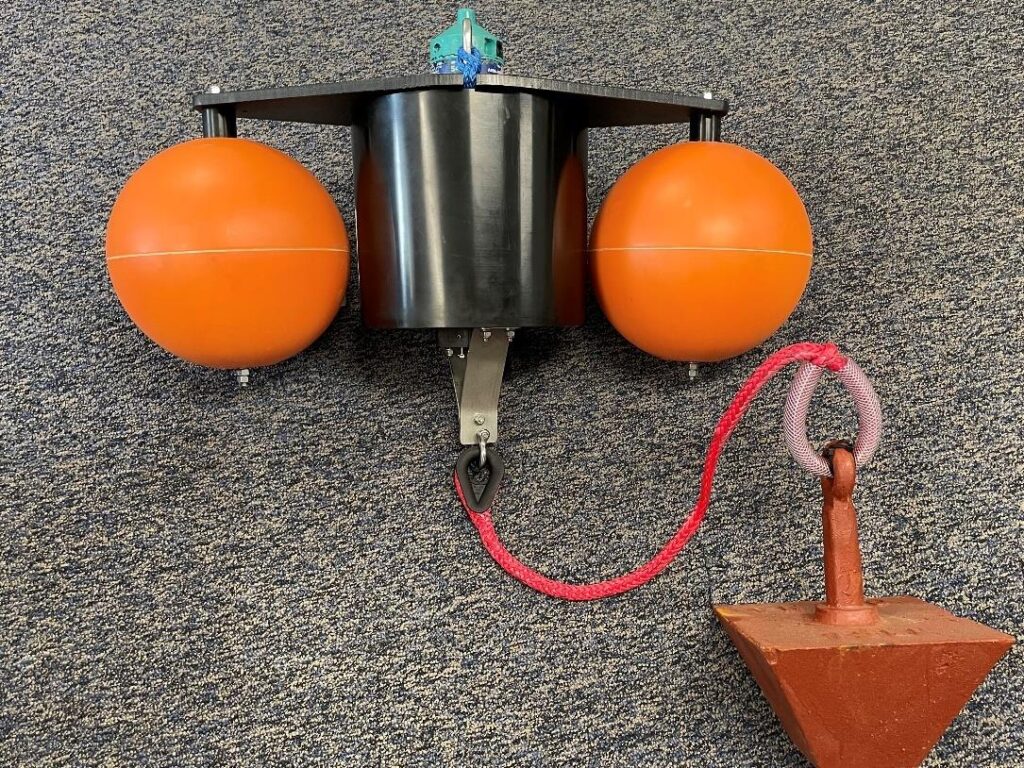 South Fork Wind Fisheries Study
South Fork Wind Export Cable Trawl Survey
---
April 21, 2021
South Fork Wind filed its Environmental Management and Construction Plan (EM&CP), as required under Article VII. The EM&CP represents the detailed construction plans for the sub-marine cable in state waters as well as the underground transmission line and interconnection facilities, and the plan accounts for the more than 200 conditions agreed to during the settlement process.
March 2021
January 26, 2021
The Trustees of the Freeholders and Commonalty of the Town of East Hampton have passed a resolution to approve and enter into the following agreements with regard to the South Fork Wind (SFW), LLC's wind farm project. The Trustees had a public comment meeting on Jan 11, 2021 and held the record open for comments through Jan 22, 2021. The Trustees then discussed this matter, took additional public comment and voted to accept the resolution below during their regularly scheduled public meeting on Monday, Jan. 25, 2021. This meeting was held via ZOOM in accordance with current Open Meeting Laws.
---
US Army Corps of Engineers
Regulatory Public Notices: NAN-2020-01079-EME
"The applicant, South Fork Wind, LLC, has requested Department of the Army authorization for construction of a wind energy project including associated structures and facilities in the Atlantic Ocean and Lake Montauk, Town of East Hampton, Suffolk County, New York."