The Trustee roads tell a unique story of our East Hampton Town history. Winding from Wainscott in the west at Townline Road to the Foot of Hither Woods in the east, Trustee roads have connected our town from the early settlements until the present day.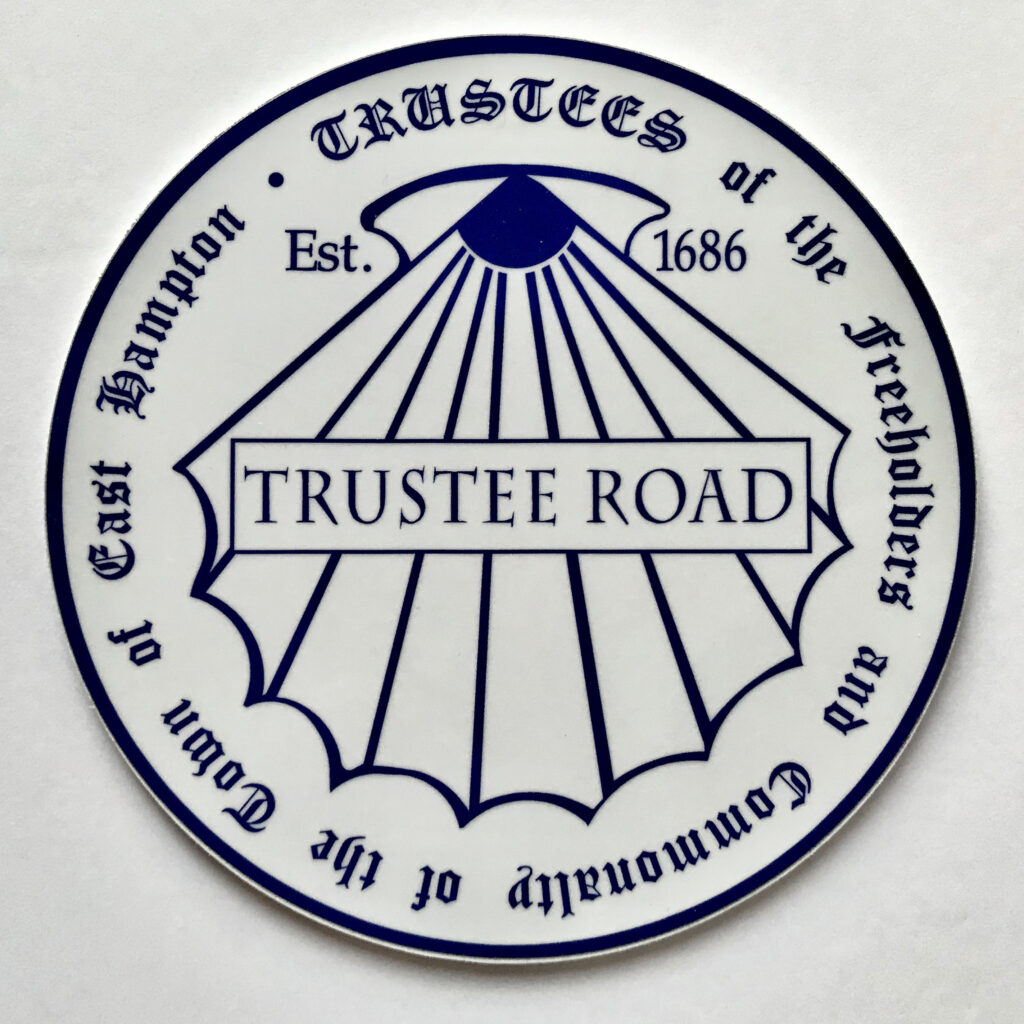 While most East Hampton Town Trustee Roadways have been accepted into the Town's highway system, many are still under Trustee ownership and oversight. From ancient cattle and sheep paths to improved roads that provide access to modern homes, Trustee roads are an important part of our portfolio of land holdings.
Our roads are usually much wider than the improved surface or pathway and also provide natural buffers and access for wildlife. Some roads are also part of the Paumanok trail system providing outdoor recreation for many residents and seasonal visitors.
To designate and inform the public of the Trustee roads we own, the newly designed Trustee plaque will be installed to identify the roads.
Guidelines for obtaining an easement for access over a Trustee road can be requested through our office.
Committee