Trustees are meeting Live at Town Hall again, as of April 11, 2022
The public is welcome to attend. Please contact us for further information.
---
Trustee Resolution 2022 – 28: To Appoint Counsel and Authorize Legal Proceedings
During the regular meeting of the Board on February 14, 2022, the Board of Trustees unanimously passed and approved a resolution to appoint Daniel A. Spitzer, Esq. and the law firm of Hodgson Russ LLP to represent the Trustees and the residents of the Town who wish to use the Trustees' Fishing Reservation for commercial or recreational fishing, as the Trustees are currently a named defendant in the civil proceeding The Seaview at Amagansett, Ltd. et al/ v. Trustees of the Freeholders and Commonalty of the Town of East Hampton et al. (Index No. 034714/20009). This resolution authorizes the intervention in the Town lawsuit and any necessary new proceeding, including action on behalf of individual residents or any class of residents and to authorize the entry into any joint defense or similar agreements.
---
Real-Time link below to NYS DEC website Shell fish Closure information.
South Fork Wind Fisheries Study
---
Trustees Support Beach Access
The Trustees of the Freeholders and Commonalty of the Town of East Hampton stand in full support of a condemnation of the 4,000 ft. stretch of beach known as "Seaview"" that was recently awarded ownership to adjacent homeowner's associations in February of 2021 by a ruling of the New York State Supreme Court. The more recent decision of September 14th by the New York State Court of Appeals, denied a hearing of both the Town and the Trustees motions to appeal.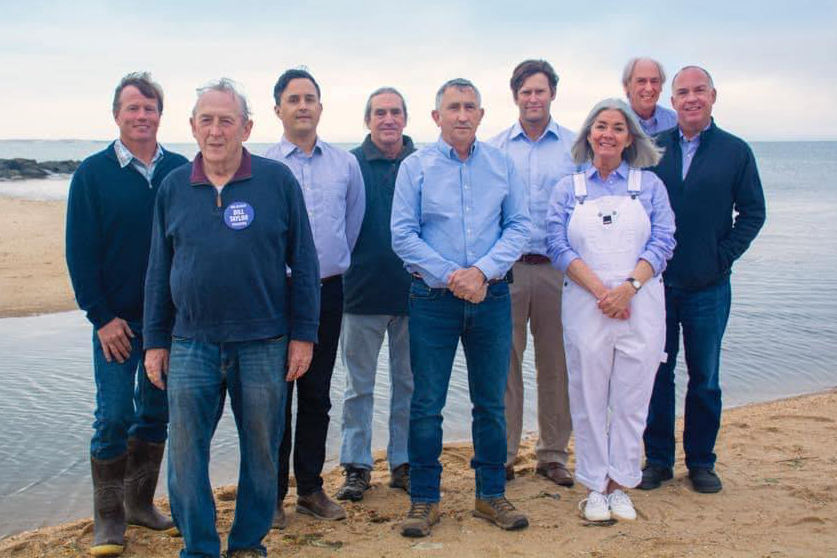 ---
---