Stuart Vorphal, the iconic former East Hampton Town Trustee, fisherman, historian, and secretary of the East Hampton Bayman's Association, built the steel boat now on display at the East Hampton Historical Farm Museum at the corner of North Main Street and Cedar Street.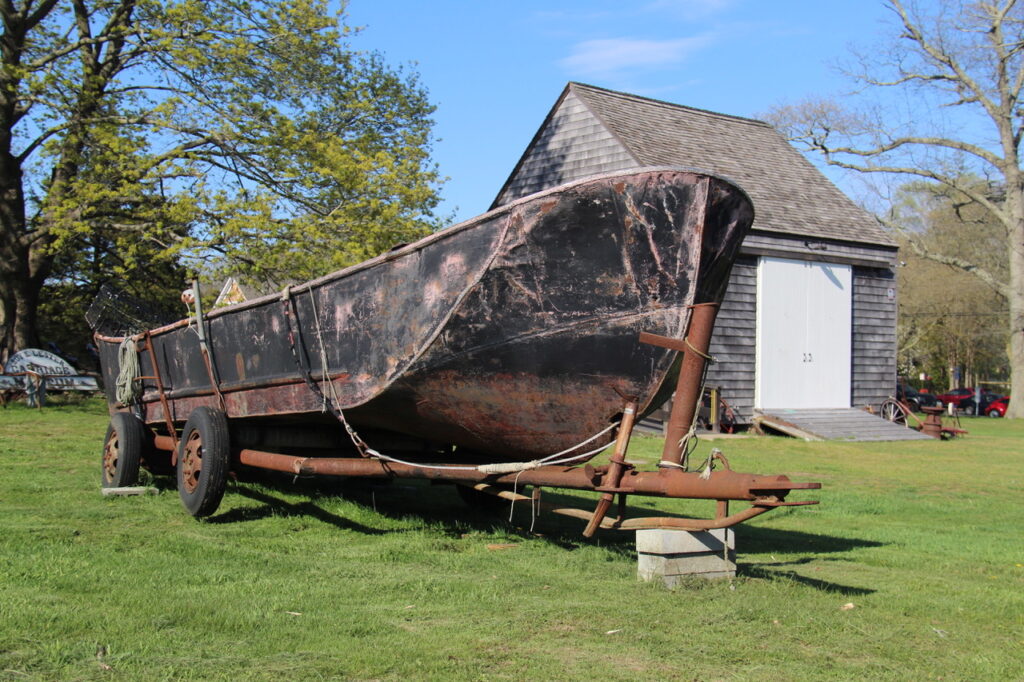 "Mr. Vorpahl was a certified welder and built several boats, but his passion was fishing. In addition to his tenure as a town trustee and membership in the Baymen's Association, he was also a member of the Long Island Commercial Fishing Association, the East Hampton Town Dory Rescue Squad, and its conservation advisory council."
Kyle Vorphal, Stuart's grandson, said initial plans are being formulated by Prudence Carabine, Director of The East Hampton Historical Farm Museum for a summer event celebrating his grandfather's life and work. Expected to participate will be Arnold Leo and other East Hampton baymen, Stuart's widow, Mary Vorphal, their daughter, Susan Vorphal, and Judy Bennett Vorpahl.
Be sure to attend this event on June 17th, 2023 – Time: 1PM The East Hampton Library – Conversation with Mary Vorphal and Arnold Leo. LTV Studios will be taping the program.
More to come as the event plans solidify!
Recently donated to the East Hampton Historical Museum – the fishing boat of Jans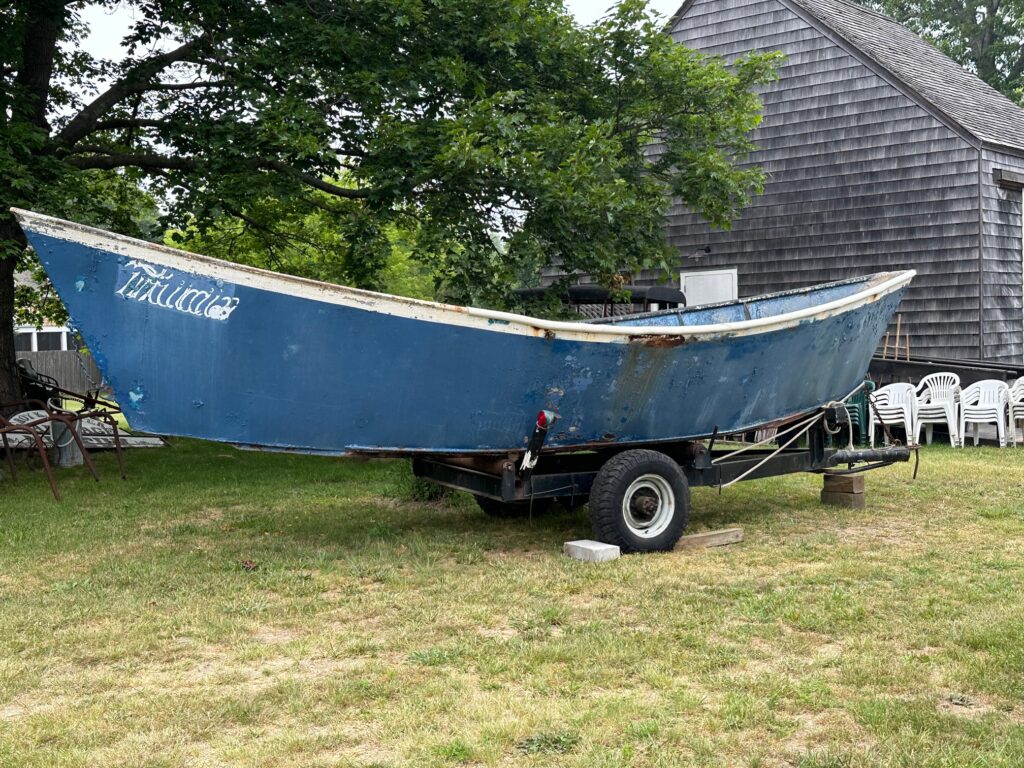 The full article by Christopher Walsh: