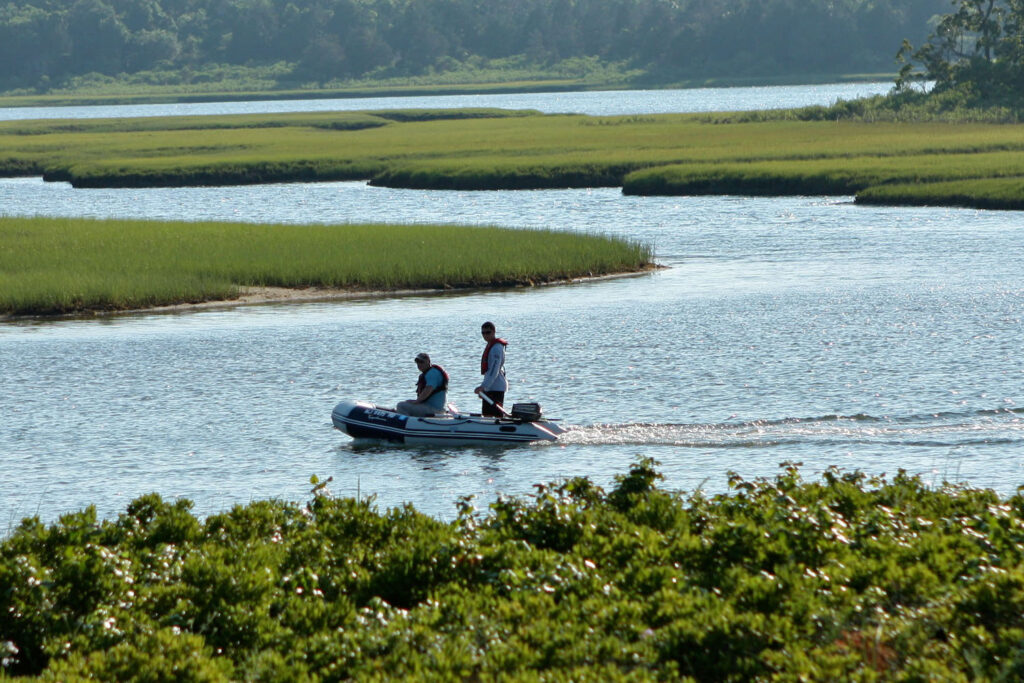 Deputy Clerk Bill Taylor spoke to the Trustees about the need to dredge Accabonac Harbor due to the winter storm that blew in just before the holiday season rendering it difficult for boaters and fishermen to navigate off Louse Point due to the sand spit that was created.
During the organizational meeting on January 9th, the Trustees voted to retain the services of East Hampton engineer Drew Bennett to assist in procuring an emergency dredging permit from the New York State Department of Environmental Conservation, (DEC).
The Trustees were notified of the sand spit issue and although this is technically the responsibility of Suffolk County, in an effort to move forward in the most expeditious manner possible, the Trustees voted to take on the responsibility. The Town of East Hampton did have a 10-year maintenance agreement but it had recently expired.