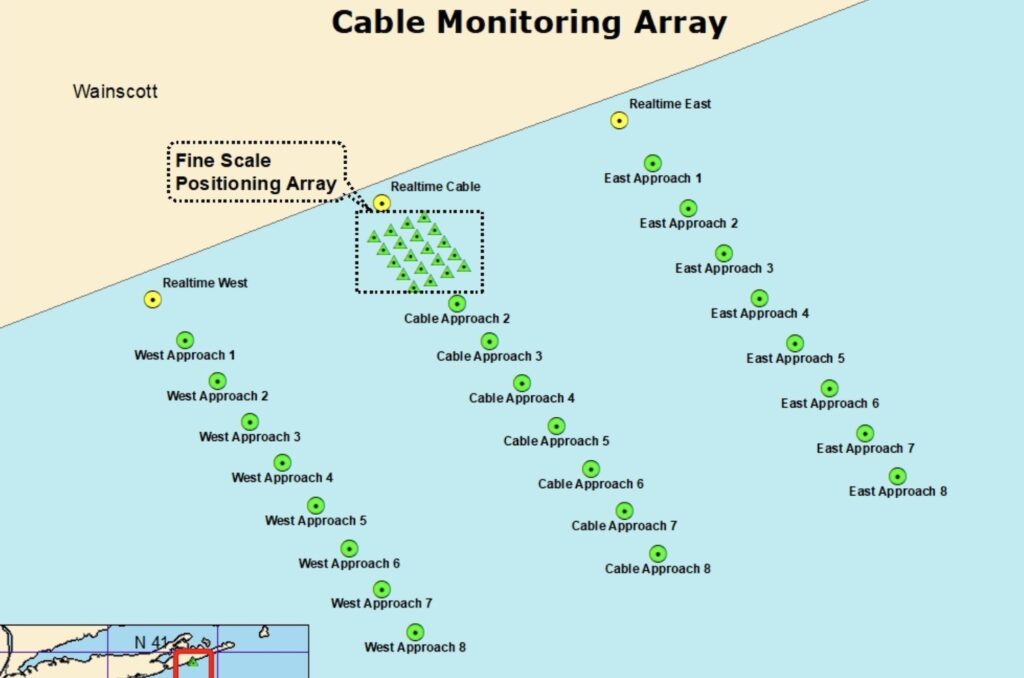 As required by the terms of the lease agreement with the Trustees and Orsted the developer of the South Fork Wind Farm project, the Trustees secured a separate fund to study the fisheries before, during, and after construction to evaluate and determine if any possible nearshore impacts on the migratory fish and other marine species occurred. The study is being done over a five year period. The telemetry array covers the cable route in New York State waters, extending to seven miles offshore.
"This is not new," John Aldred of the trustees said. "This is the telemetry study where acoustic sensors are placed in the ocean, fish are tagged, and the sensors pick up the tagged fish. By analyzing movements before, during, and after construction, there can be an assessment of any impacts that the cable may have on the fishery."
Statement Released from Orsted regarding the mooring equipment and photos of new moorings. (Also found on the website's front page)
For more information please click on the tab below for the full article from The East Hampton Star by Christopher Walsh.