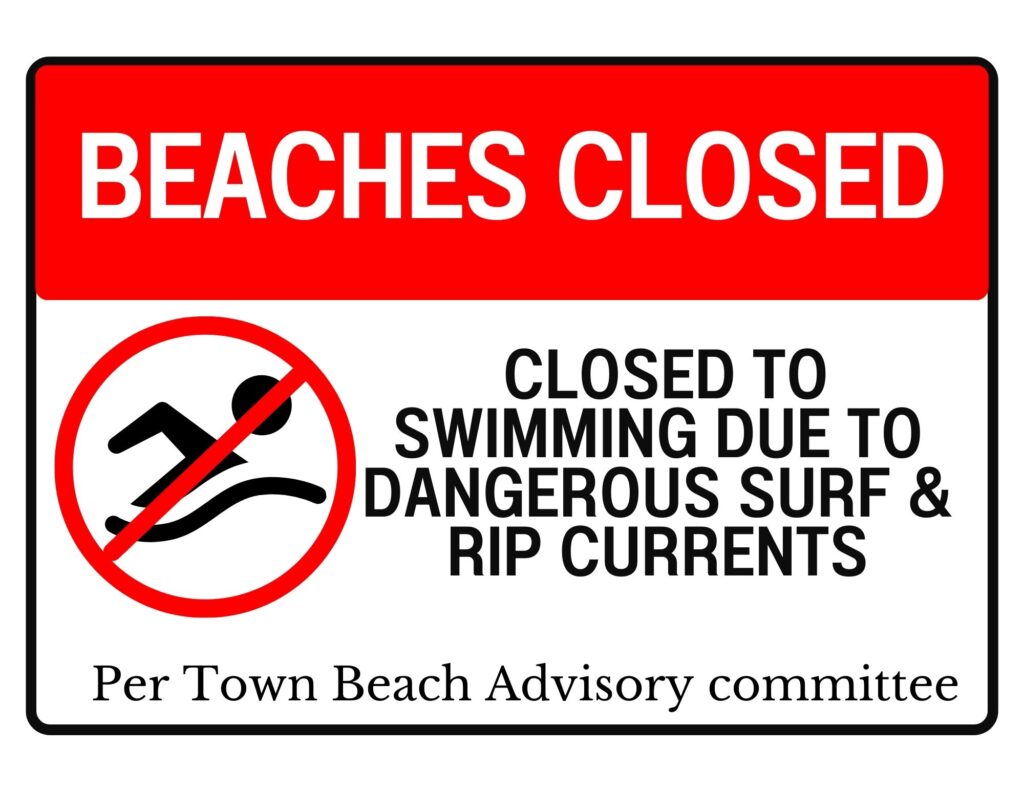 UPDATE: As of Saturday afternoon, September 16th, the East Hampton Ocean Rescue/ Life Guard Association has re-opened the beaches for swimming again as hurricane "Lee," has passed the east end and is now located on Cape Cod, headed to Maine and Nova Scotia. Caution is still advised, and no one should swim alone. Lifeguards were at Atlantic Avenue, Main Beach, and Georgica beaches today.
Be advised, all Town of East Hampton OCEAN BEACHES are hereby CLOSED to swimming due to dangerous surf conditions and strong rip currents. John Ryan Jr., Chief of East Hampton's Lifeguards has cautioned that Thursday's surf is 8-12 ft and with the new moon phase the beaches are experiencing extreme tides (spring like). High Tide in Amagansett was at 7:46 am and the water reached to dunes (but will recede later today). Thursday's second high tide will occur at 8:76 pm with surf increasing to 10-15 ft.
Friday's (9/15/23) surf is projected to be 15 to 20ft with a high tides arriving at 8:15am & 8:26pm. Expect to see some erosion of dunes in some areas.