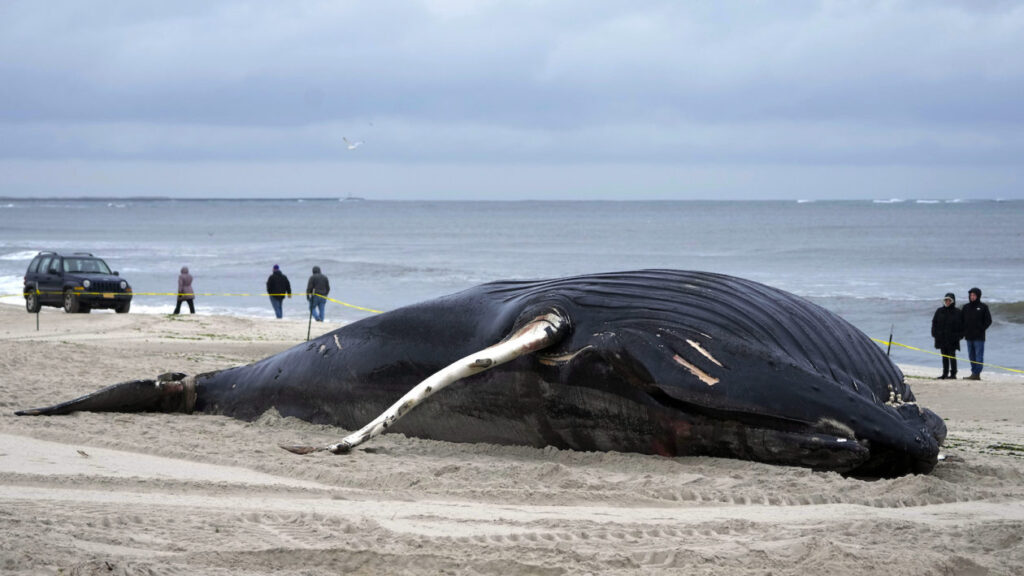 Activists are blaming a recent spate of humpback strandings off New York and New Jersey on seismic exploration by offshore wind companies. But scientists say the deaths are not unusual and are likely due to increased ship traffic and entanglements with fishing gear.
BY ANDREW S. LEWIS • MARCH 8, 2023
*The number one cause of death of whales and other marine animals is vessel strikes. Not wind turbines. Warming waters is causing a change in migration patterns and may be also be contributing to the whales being caught in path of vessels as a result. The map of vessels in the water is astounding, leaving whales and marine animals in dangerous seas to navigate. SMK
This map shows the boundaries of designated and identified marine transportation areas for commercial and recreational vessels in the region.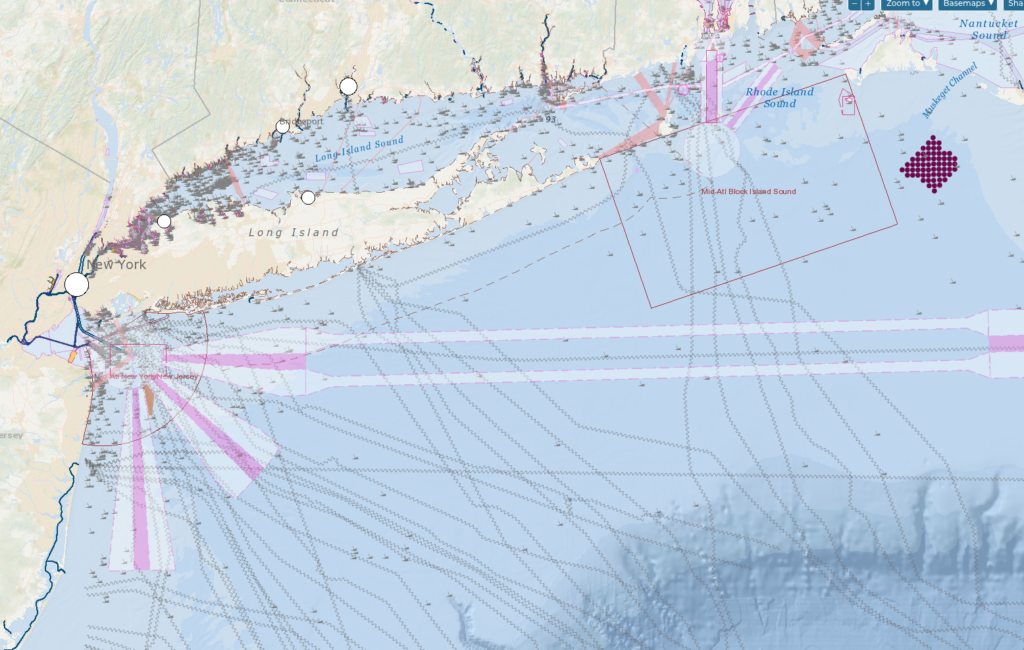 Currently, there are five wind turbines located just off the coast of Block Island, installed several years ago. Migratory fish and marine life have since established residency, depositing eggs on the turbines under water, and fish are flourishing according to fishermen. The South Fork Wind Farm began work in recent months and is swiftly coming to completion. If all goes according to the plan, it will be in operation by the end of this year. The turbines are situated 35 miles off the coast of Montauk. *EH Trustees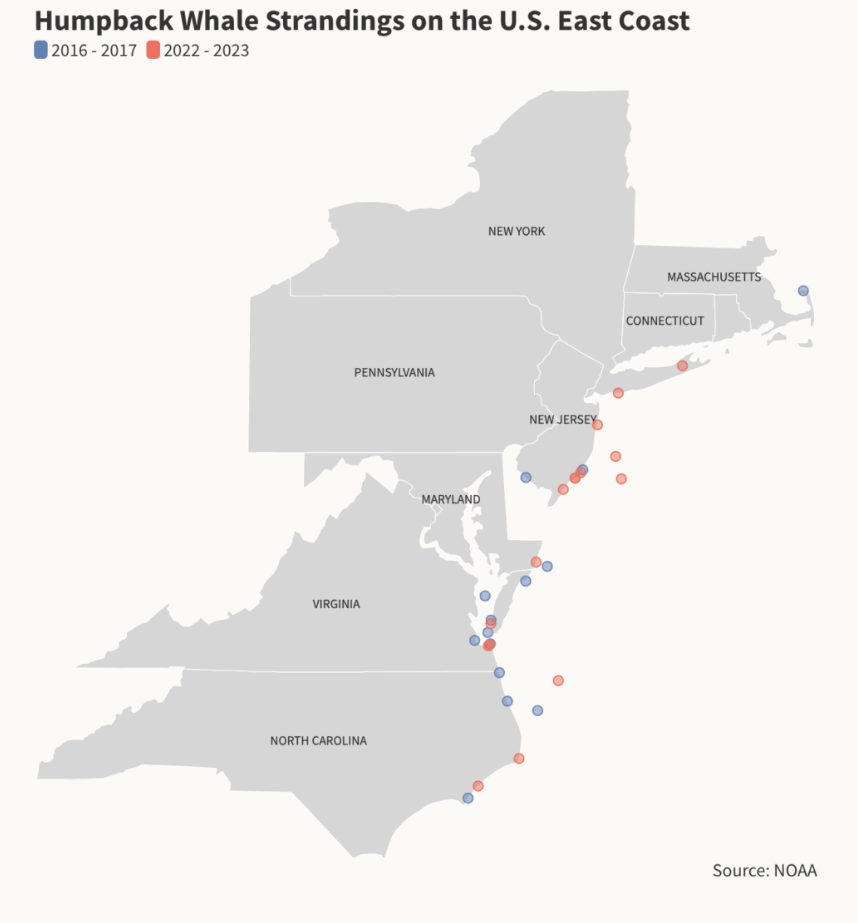 "The East Coast Whale Die-Offs: Unraveling the Causes" Published at the Yale School of Environment: