The annual Fall seeding of Three Mile Harbor – 2,000 oysters and 240,000 clams, were scattered in the waters this past Friday!
This year the students of Southold Junior and Senior High School joined us to help spread the seedlings grown at the East Hampton Shellfish Hatchery located in Montauk and East Hampton. Director John "Barley" Dunne gave the students a lesson in oyster and clam characteristics and how they are grown in the hatchery. Barley invited the students to visit the Montauk location where the seeds are first grown.
A fascinating tour; classes begin in the New Year if you're interested in becoming an oyster farmer with the hatchery. Napeague, Accabonac, Three Mile, Hog Creek, and Montauk all have oyster farms so you can choose where you'd like to tend to your oysters as they mature!
Many thanks to South Fork Sea Farmers, Paddle Diva's Gina Bradley, the East Hampton Volunteer Ocean Rescue director, John Ryan, Jr., and Frank Ganley for being part of the morning event this past Friday!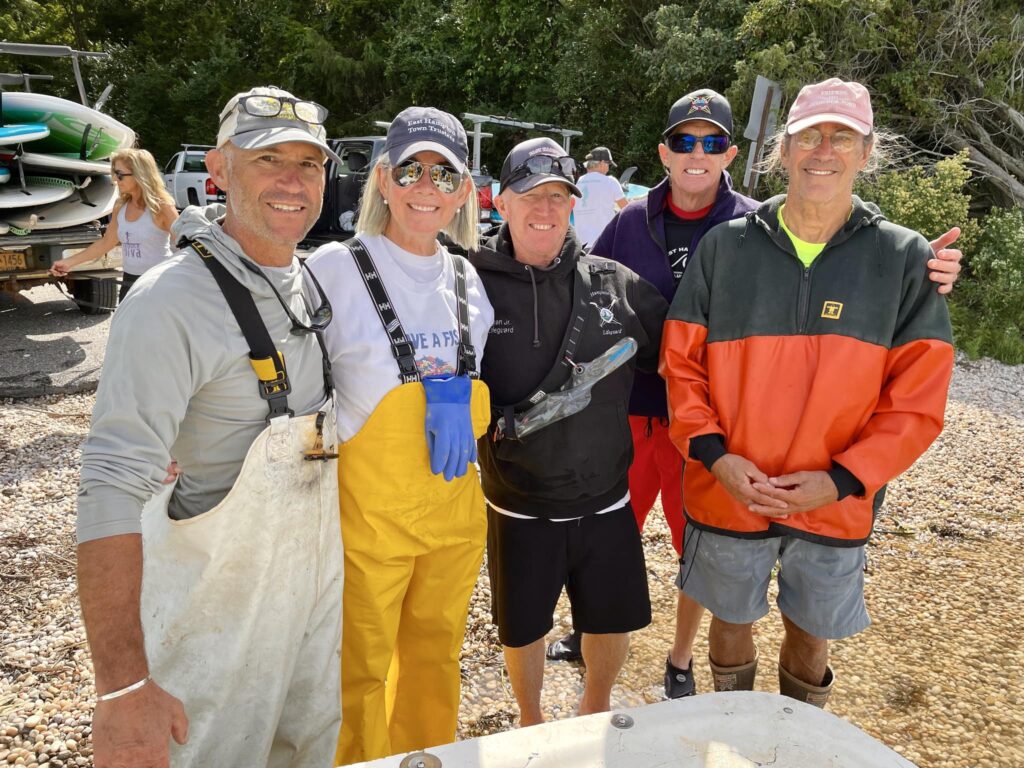 L-R John "Barley" Dunne, Director of the EH Shellfish Hatchery, Trustee Susan McGraw-Keber, Ocean Rescue Director John Ryan, Jr., Frank Ganley, and Trustee John Aldred.