SPECIAL GARDEN TOUR SUNDAY, Sunday, September 10th @ 11 AM.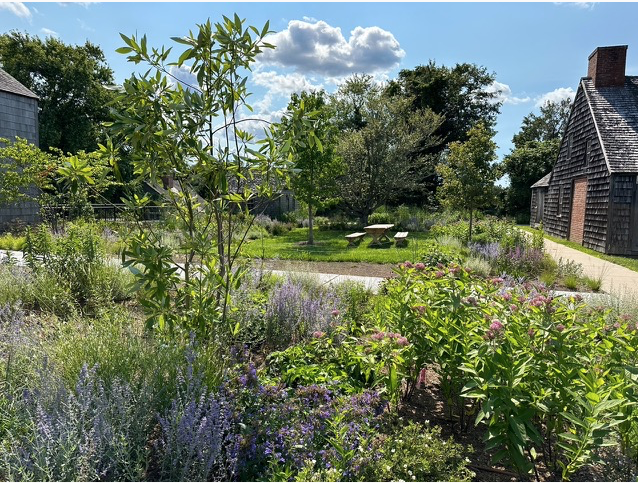 COMMUNITY NATIVE/POLLINATOR GARDEN AT EAST HAMPTON TOWN HALL. A public-private project between ChangeHampton and Town of East Hampton. The starting point of our garden tour 159 Pantigo Rd., EH. Photo: Abby Lawless
LEARN ABOUT POLLINATOR/NATIVE GARDENS, RAIN GARDENS & BIOSWALES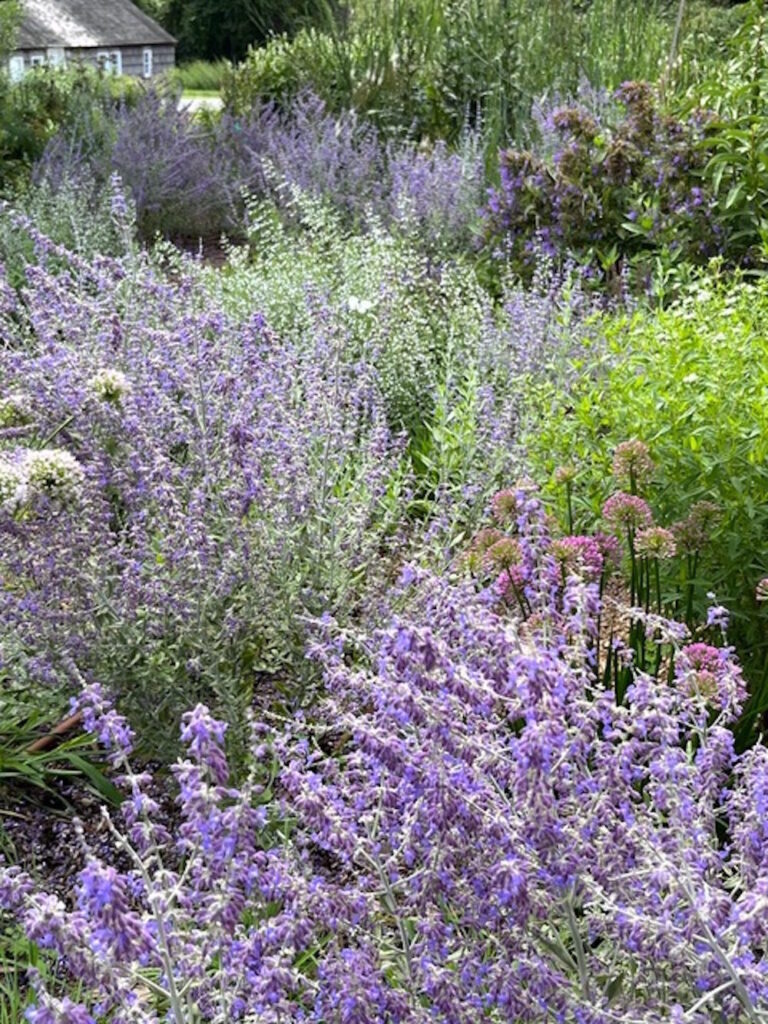 Photo by Laurie Petroske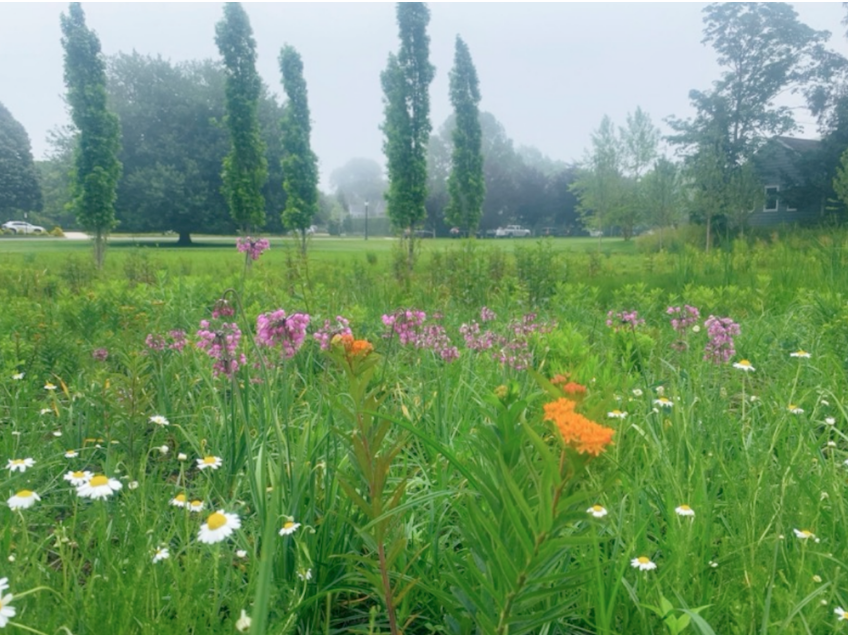 The Bioswale at Methodist Lane, East Hampton. Photo: Surfrider
A DIFFERENT KIND OF GARDEN TOUR! BEAUTY & ECO-SERVICES
—We begin at ChangeHampton's Community Pollinator Garden at East Hampton Town Hall. Tour guides: Abby Clough Lawless, Farm Landscape Design, designer of the garden and Paul Muñoz, Eco-Harmony Inc. whose crews have done the heavy landscaping work.
—The Pollinator Garden by the Garden Club of East Hampton, also at Town Hall. Together the two Town Hall gardens create a Pollinator Pathway.
—Two Bioswales: Methodist Lane & Town Pond: Tour guide: Kris Liem, master gardener and Chair of Eastern Long Island Surfriders Ocean Friendly Gardens Committee, maintaining the two bioswales.
—The Mimi Mehan Native Plant Garden next to the Clinton Academy at 101 Main St. Tour Guide: Abby Jane Brody, creator and curator of this garden with the Garden Club of East Hampton; designed to be an inspiration for visitor's home gardens with blooming plants eight months of the year.
Register here: info@changehampton.org