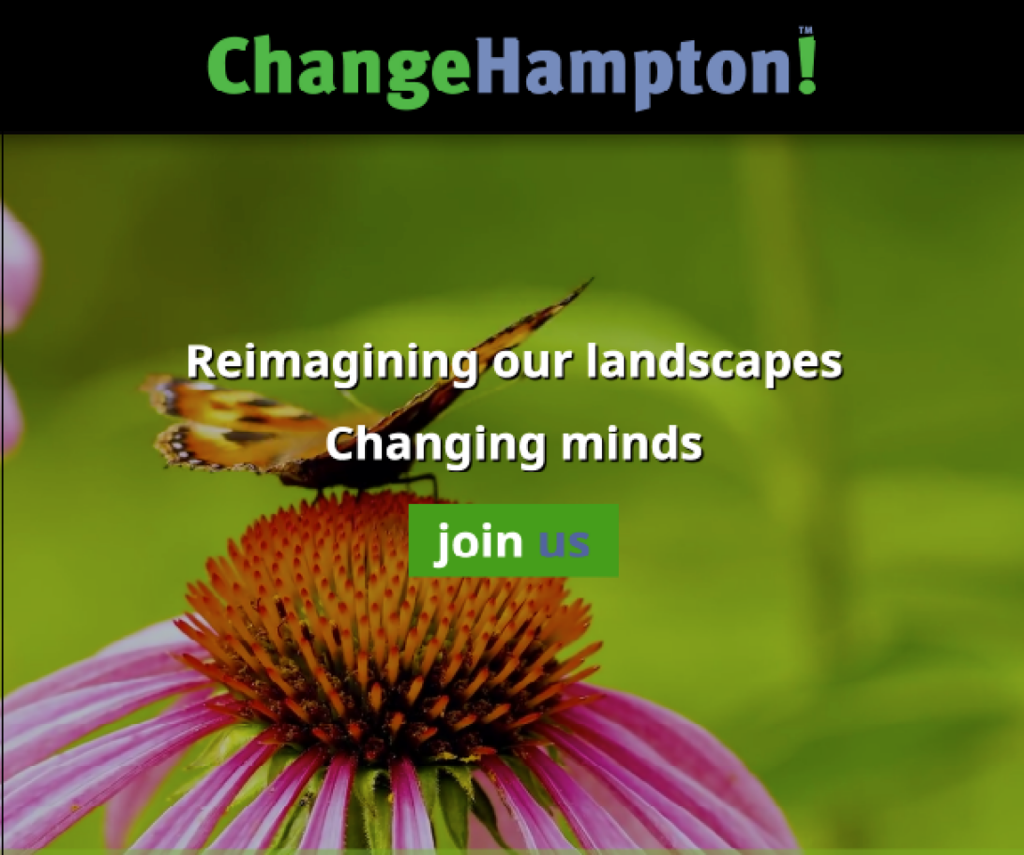 Saturday, May 13th – 2:00 PM – 5:00 PM

To a Celebration of Local Environmental Activists together with cultural creatives—poets, musicians, artists! And Launch of A Thousand Healthy Yards!

Space is limited
RSVP: info@changehampton.org

Meet and hear the Teen Poet Laureate of Suffolk County, Ella O'Connor, and Sag Harbor poet, Kathryn Levy, reading poems inspired by their environmental passions.

Hear the jazz music of Jane Hastay, piano, Peter Weiss Martin, String bass, and Carlos Jimenez, flute, and surprise vocalists.

Silent auction of artworks by local artists who create from an environmental consciousness.We'll be reporting on our Community Pollinator Garden at Town Hall.  And launching our new initiative: A Thousand Healthy Yards, Pick up your yard sign!