The Cable is Ashore in Wainscott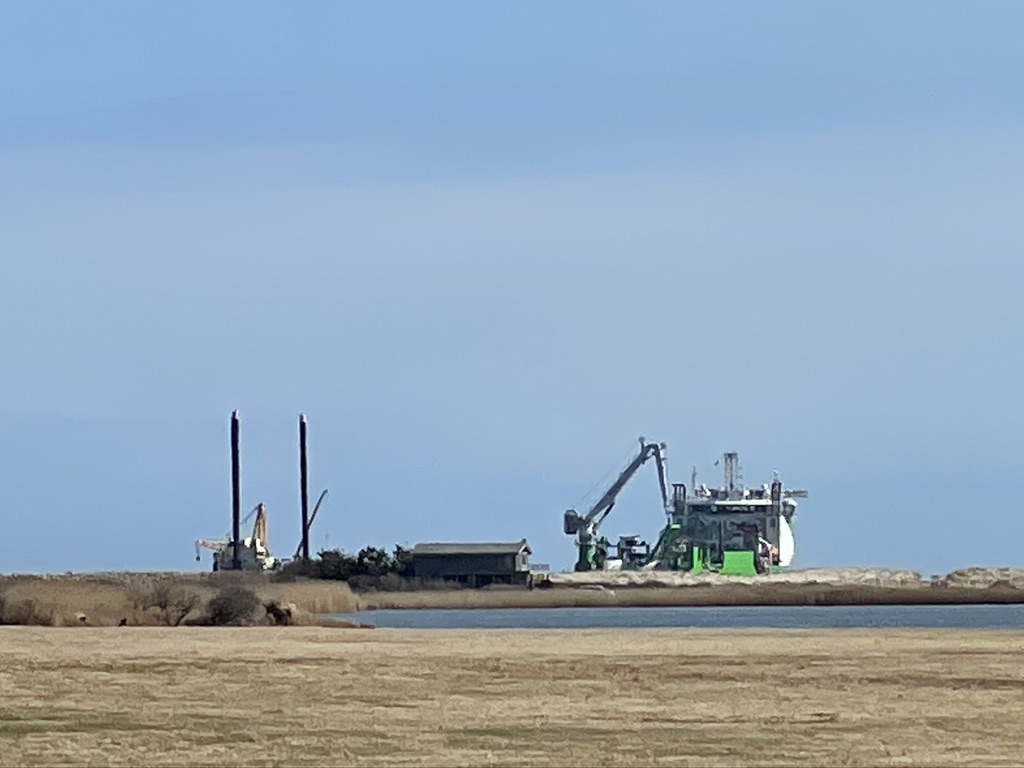 As of today, Friday, March 24th, the two-day project of laying the cable from the ocean waters to the Wainscott beach landing has been completed.
While the vessels have departed, work at the landfall site will continue through the weekend, Saturday and Sunday (7AM – 7PM), to allow for the completion of cable installation activities within the onshore work zone. The work will be performed pursuant to Article VII Certificate Condition 75.
From beginning to finish- here's a video synopsis of the project from Orsted's Jennifer Garvey, New York Market Affairs Manager.
https://twitter.com/SouthForkWind/status/1605213627094827008/video/1
Photos from the past year's events and construction of the South Fork Wind Farm
Orsted & Eversource