The owner of a small marina on a narrow creek that meanders off the northern end of Three Mile Harbor will convert half of his dock slips into a commercial oyster farm.
The proposal won approval from the East Hampton Town Trustees this week after years of wending its way through other permitting processes with the State Department of Environmental Conservation and town planning and zoning boards.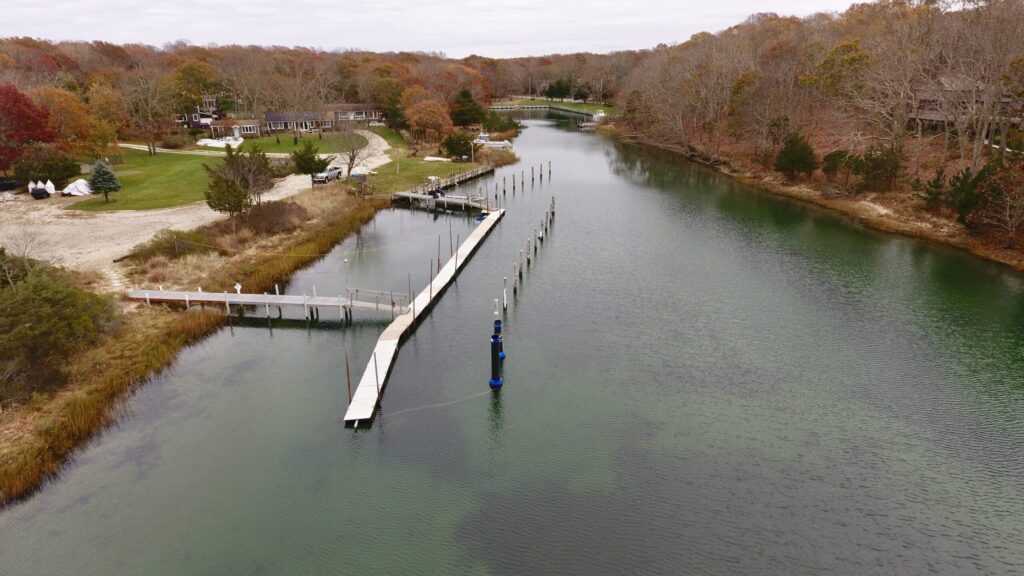 John Nicholas, whose family has owned the Sunset Cove Marina off Mary's Lane in Springs for 40 years, plans to eliminate 12 of the marina's slips to make way for five FLUPSY-systems — a pump system that circulates water through oyster cages suspended from a floating platform, 18 floating rafts of oyster cages and 200 "lantern nets" suspended beneath the buoys where the marina's floating docks now sit.
Read the full article by Michael Wright of 27 East / East Hampton Press here: