The Town of East Hampton has proposed a restoration of the Louse Point Road parking area and beach access for stormwater abatement and control.  Significant erosion at the inlet has caused deterioration of the north sand dune and has resulted in excess asphalt overhanging the top of the dune.  Lack of stormwater detention has also caused erosion of the parking area and walking paths.
Full information from the Town of East Hampton:  
https://ehamptonny.gov/759/Proposed-Louse-Point-Stormwater-Abatemen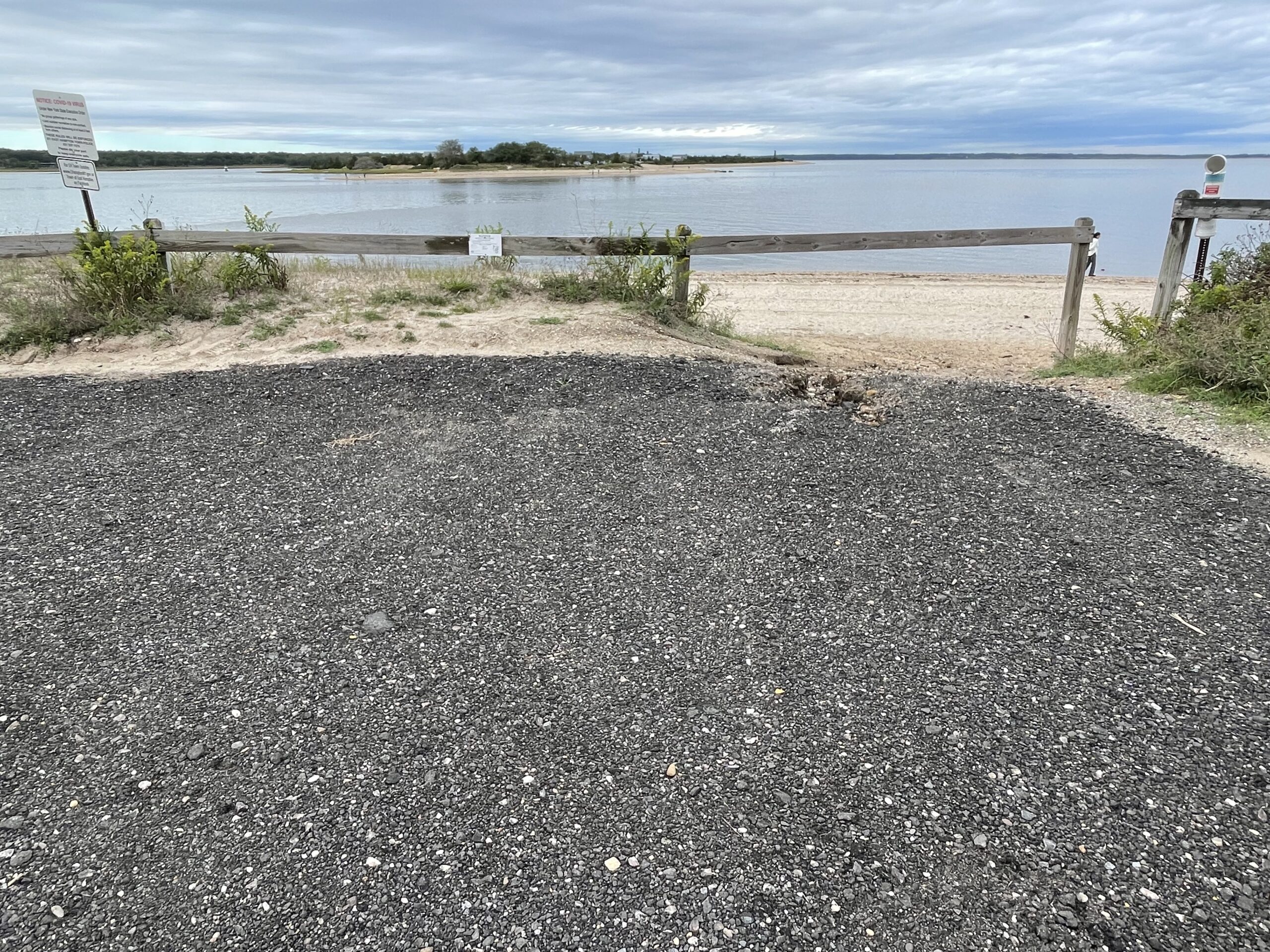 Photos by Susan McGraw-Keber
The newsletter outreach to the friends and neighbors of Accabonac Protection Committee –


Louse Point Storm Water Run-Off and Restoration Project Schedule

Dear Neighbors,

We've just received news that the restoration and storm water run-off abatement project for Louse Point is about to begin. The aim of the project is to minimize the asphalt-related run-off into Accabonac Harbor and bolster the Louse Point's dunes and vegetation to resist the storm-related erosion that occurs each winter.

The Accabonac Protection Committee, with your help and input, helped formulate the town plan, making sure that measures were taken to maintain the natural setting of the area. Much of the work will involve the restoration of sand dunes, grass and shrubs at the Point.

Of course, construction will necessitate the use of many trucks and bulldozers. There will be portable sanitary facilities and parts of the area will be cordoned off by a six-foot fence. The Point may not be always assessable to us.

We ask for your patience during the construction period. The project will be completed by early next spring.




For additional details about the project, please consult the Town Website
https://ehamptonny.gov/759/Proposed-Louse-Point-Stormwater-Abatemen

501c3 Status
Please consider becoming a supporting member of the Accabonac Protection Committee with as little as a $20 annual donation. Your APC contributions are now fully tax deductible and as always, greatly appreciated.
Copyright © 2020 Accabonac protection Committee, All rights reserved.