Learn how seeds are grown for clams, scallops, and oysters at the shellfish hatchery – right up until they're ready to be given to our harbors to mature and help keep our waters clean and thriving.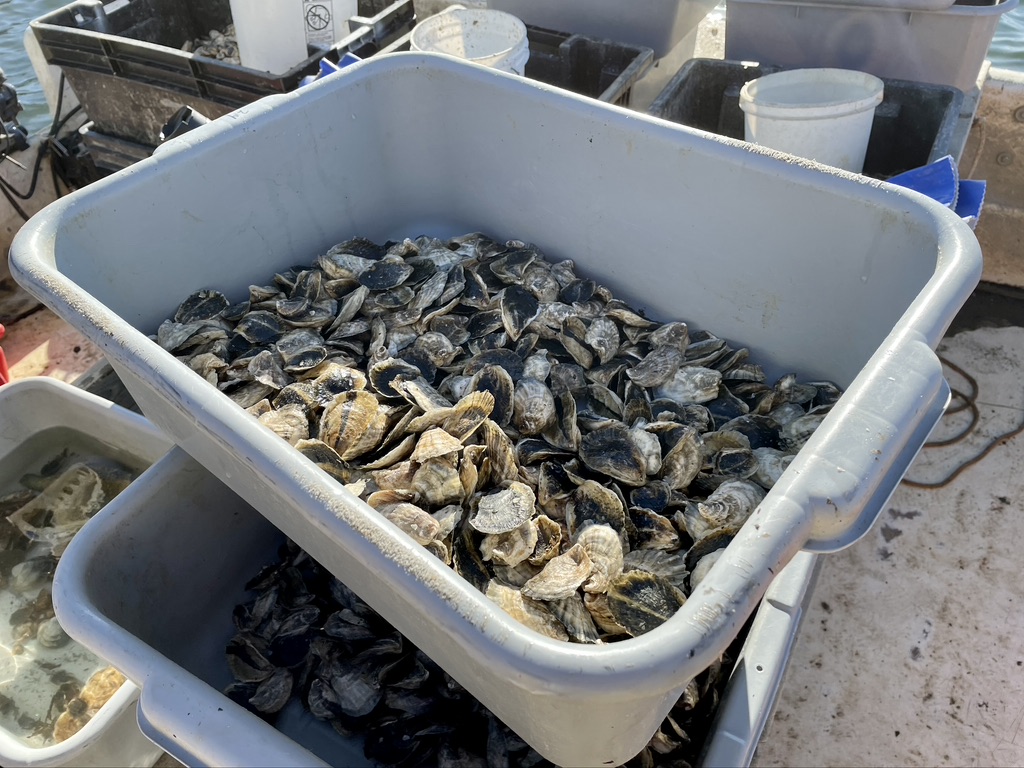 Copyright 2003 BN Productions. Produced and Directed by Bruce Nalepinski. Written and Narrated by John Aldred. Original music by Randy Parsons.
Former director of the East Hampton Shellfish Hatchery in 2003, John Aldred, who is now in his third term as an East Hampton Town Trustee, wrote and narrated this informative documentary to help educate the public about how they grow seedlings to eventually distribute into our harbors. The documentary explains the science of growing the seedlings step by step. The labor intensive effort requires precise timing, persistence and dedication as all members of the hatchery team have the sole purpose of providing our waterways with thriving bi-valves for our community.
Each year the Town's shellfish hatchery invites the public to learn about bivalves and to tend to their own cage of oyster seedlings grown in the hatchery. The harbors you may select from to grow your oysters presently include Three Mile, Accabonac, Hog Creek, Montauk, & Napeague.
Contact the Director, John "Barley" Dunne to sign up and join in the fun!
Email: jdunne@ehamptonny.gov
Website: http://ehamptonny.gov/149/Aquaculture
Phone: 631-668-4601 ext.: 7901     
Cell phone: 631-461-0458