Captain Savannah Der Walt in Montauk Harbor starts each day early in the morning with a list of boats in Montauk's inlet and harbor waters that are scheduled for the free- of -charge service the Trustee's boat offers to all who request the removal of effluence from their vessels. Keeping the waters free of debris from human waste is paramount to the Trustee's and the pump-out boat team headed by Ms. Der Walt – Bob Fallon and Travis Wallace service includes Three Mile Harbor as well.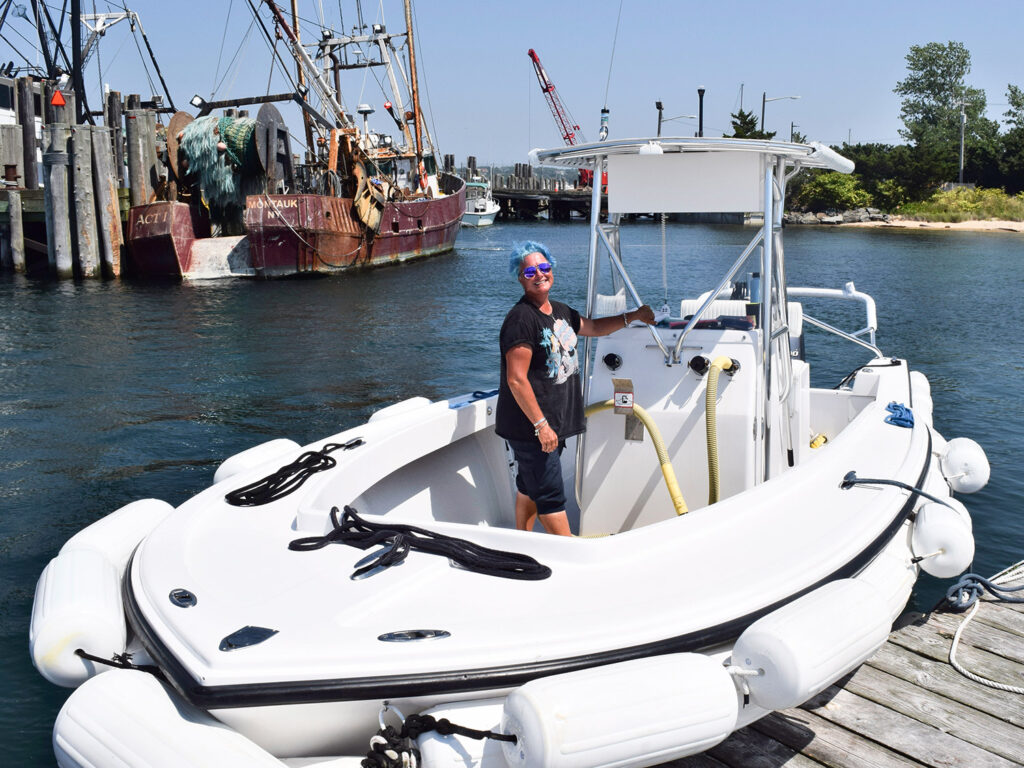 Captain Savannah Van Der Walt in Montauk's Inlet on the Trustee's free-of-charge pump-out boat.
Photo by Christopher Walsh.
Read the full article here: