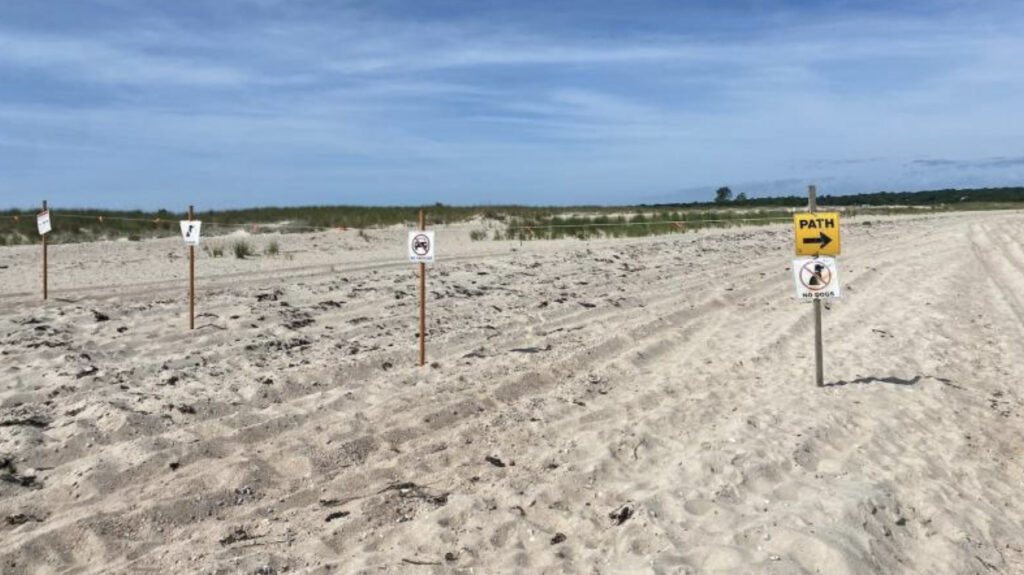 Sadly, the piping plover protected nesting area at Maidstone Park in Springs was discovered destroyed on June 15th by Marine Patrol officer Matt Zukosky who reported the damage to the cordoned off area and resulted in the death of two newly hatched piping plover chicks. The Town of East Hampton's Department of Natural Resources dedicates each Spring to the protection of the annual nesting of the plovers on beaches and until the chicks are capable of being on their own, they are protected by Town signs and the area with stakes and string. Piping plovers are an endangered species.
The plover nesting areas are both state and federally protected. The Piping Plover is a threatened species in the US and an endangered species in NYS. Both the DEC and USFWS monitor / study their nesting areas intensely.
To read the full article from The East Hampton Star by Christopher Gangemi. Photo by Samantha Klein.