September 16, 2021
By Chris Walsh:
Two years after East Hampton Town banned the intentional release of balloons, the town board will hold a public hearing on amending the town code to ban the sale or distribution of gas or helium-filled balloons as of Jan. 1. The hearing will happen during the board's meeting on Oct. 7.
Balloons may be a popular accessory at celebrations like birthdays, weddings, and graduations, but their effect on wildlife can be lethal. As they are often mistaken for squid, jellyfish, or other prey, their ingestion is a major threat to marine mammals, sea turtles, and birds. Animals can also become entangled in the ribbons commonly tied to balloons, which can cut deeply into their flesh or strangle them.
As she had in May, Susan McGraw Keber, a town trustee, told the town board at its Sept. 7 work session that more than 300 East Hampton High School students, as well as a class at the East Hampton Middle School and students at the Avenue School, had presented petitions supporting such a ban. Assemblyman Fred W. Thiele Jr., Suffolk County Legislator Bridget Fleming, and the trustees are also in favor of a ban, Ms. McGraw Keber said.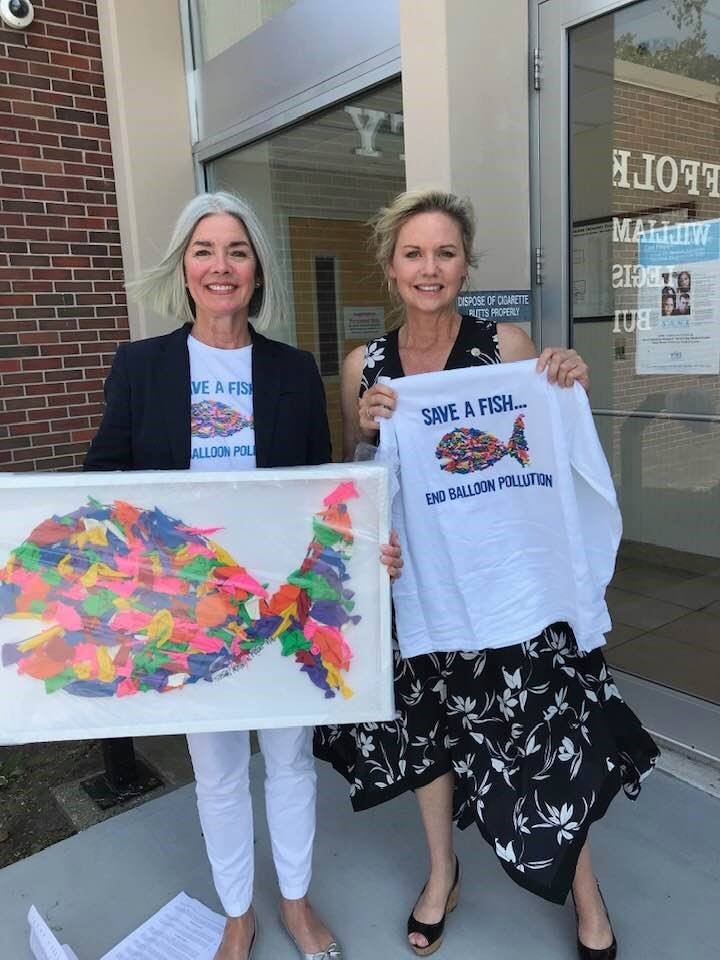 To read the whole article in the East Hampton Star please click the link below.