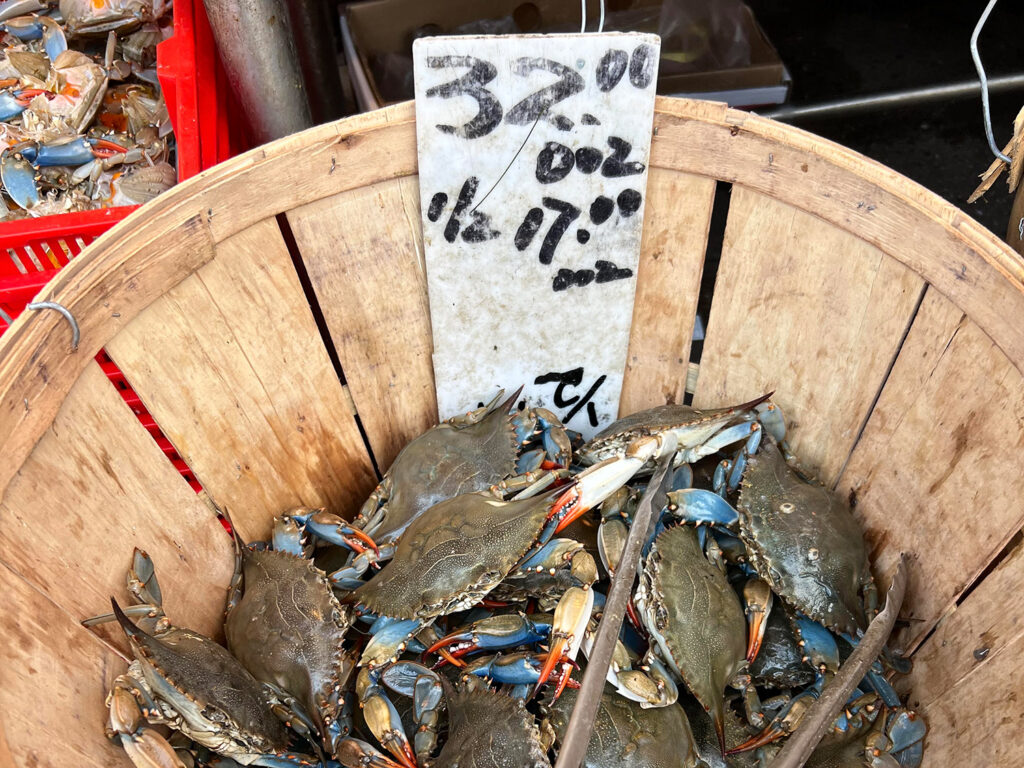 Blue Claw Crabs – Photo by Trustee Tim Garneau – NYC Chinatown.
This summer season members of the East Hampton Town Marine Patrol and Police Department have been on alert as poachers from up island, Queens, Staten Island, and New York City have been arriving in large groups to poach crabs. Earlier this Spring/Summer, the poachers came east to illegally take horseshoe crabs during their mating season.
Both Georgica Pond and Napeague Harbor have been targeted for illegal taking of blue claw and fiddler crabs. It has been reported that several vehicles deliver a dozen or more people to various locations late at night, none of whom have the required shellfish permits. While there have been tickets issued requiring the fine of $150.00, the penalty has not been a deterrent to the poachers.
As of this past Friday and Saturday evening, residents have reported poachers who appear to be knowledgeable about target locations. On Saturday evening there was a "look-out" who guided a resident in Lazy Point away from an apparent poaching underway. The suspected poaching activity was reported to the police, however, by the time the police arrived, the four cars and truck had departed.
Commanding Officer Timothy Treadwell of the East Hampton Town Marine Patrol has asked the public to call the East Hampton Town Police to report suspicious shellfish activity – The Marine Patrol is available 24/7 to follow up. The public may call anonymously at 631-537-7575.
To read this week's full article please tap on the link below.