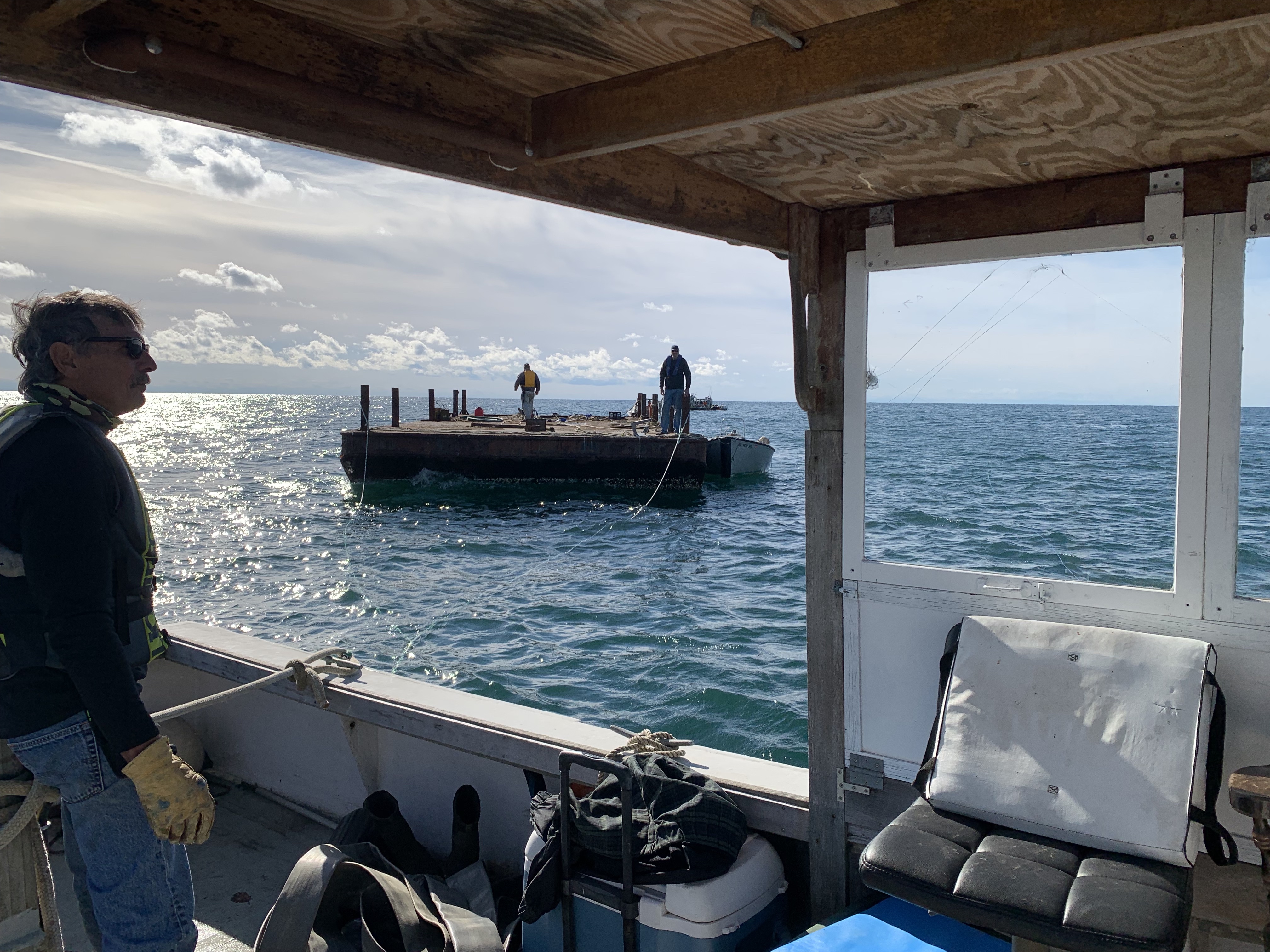 By Christine Sampson November 11, 2021
When she was young, Shannon Cecilia Whelan was a crew member aboard a steel barge owned by her parents' marine construction business. A lover of all things water — sailing, fishing, surfing — Ms. Whelan, formerly of Sag Harbor, was the namesake for the barge. A mother of three children, she died in 2019 at the age of 38.
It's only fitting, then, said her mother, Mary Whelan, that the barge, the Shannon C, became the latest addition to an artificial reef off the county fishing pier at Shinnecock, where it is expected to support both marine life and recreational opportunities.
"It was sort of a bittersweet moment," Ms. Whelan said in an interview this week. Her husband, Dave Whelan, "had tears in his eyes when it was going down, and I felt the same way. This barge has been with us for over 35 years, but it served its purpose, and now it's going to have a further purpose for a long time to come."
To read the full article in The East Hampton Star article click on the link below