September 16th – 23rd is the week for digging for the LARGEST CLAM you can find to enter our contest!
Bring your winning clam to participating shops on Saturday, September 23rd!
Your clams will be picked up early AM by a Trustee on the 24th and brought to the event!
Stuart's Seafood Market – 41 Oak Lane -Amagansett
Amagansett Seafood Store 517 Montauk Hwy – Amagansett (Next to IGA)
Montauk Seafood Company 12 South Etna Avenue – Montauk
The Seafood Shop 356 Montauk Hwy – Wainscott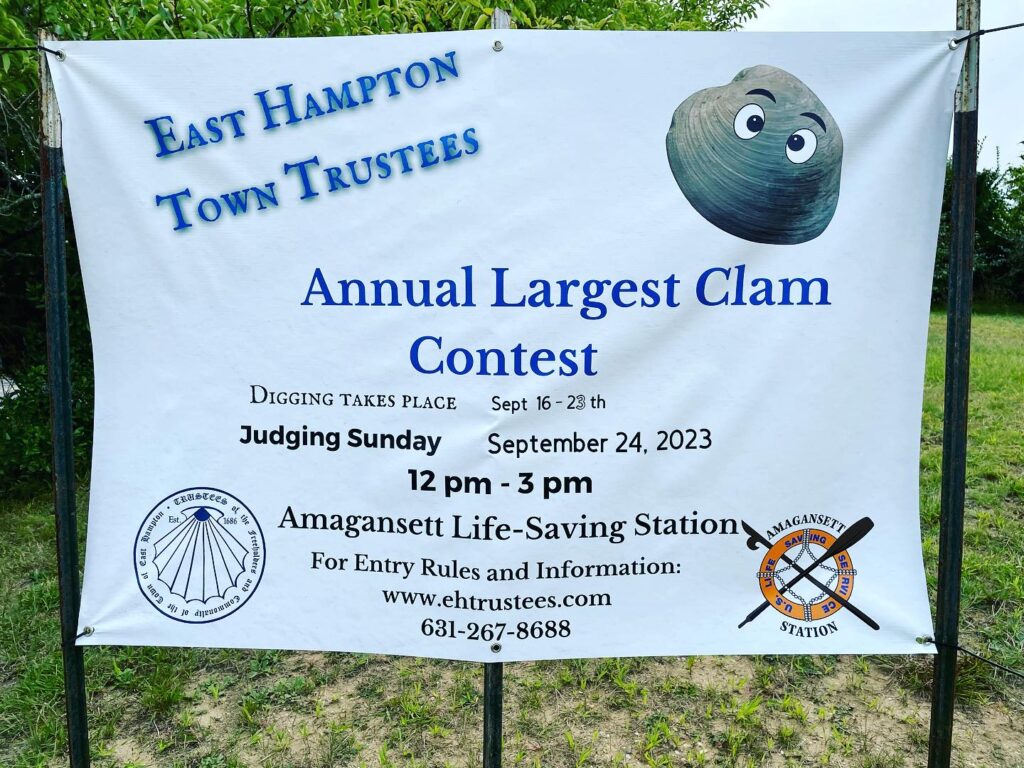 This year, when you purchase our new Trustee Chowder Mug, you'll receive a mug full of the clam chowder of your choice: Bonac, New England white, or Manhattan red, chowders. All proceeds from the sale of the mugs will support our East Hampton Town Trustee Scholarship Fund- The Trustees scholarship fund is committed to the purpose of helping our local East Hampton High School graduating students achieve their goal to seek higher education that will benefit our communities and beyond – our planet.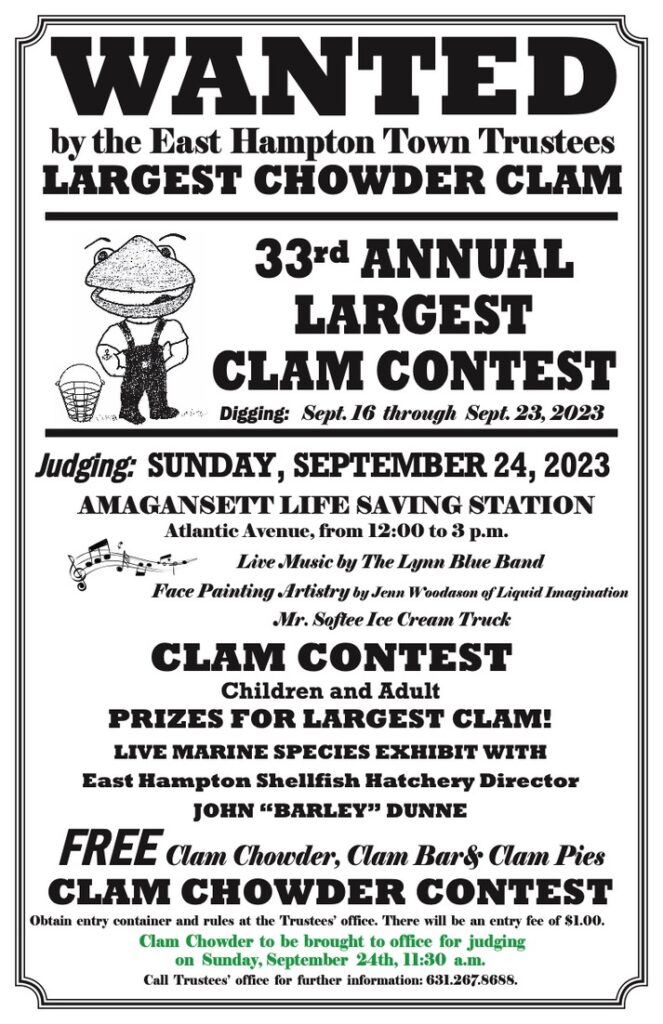 The East Hampton Town Trustees look forward to seeing you next Sunday, September 24th from 12 Noon – 3pm at the Amagansett Life-Saving Museum on Atlantic Avenue in Amagansett!